Another Chinese man arrested for alleged money laundering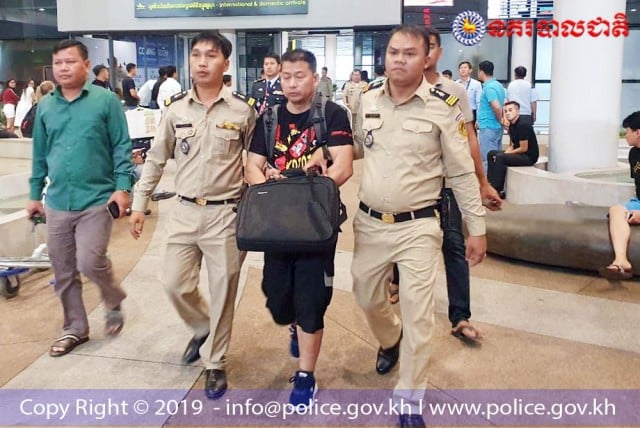 Thmey Thmey
May 30, 2019 9:46 AM
The latest arrest comes a month after three Chinese nationals were arrested for money laundering
PHNOM PENH--A Chinese national has been arrested for trying to smuggle almost one million dollar in cash into Cambodia,a police spokesman said Thursday.

Immigration Department spokesman said the Chinese man was nabbed upon his arrival at Phnom Penh International Airport on Wednesday. The spokesman said the Chinese man was found carrying US$885,000
"The suspect didn't give a clear answer. He said the cash was brought from Hong Kong, but our authority investigated and found that it is not the same like what he said. We are still not sure of the source of money and we have detained him for further questioning," Vanthorn said.
The latest arrest was the second involving Chinese nationals in a month. On 28 April, three Chinese nationals were arrested when they tried to bring in through Phnom Penh airport some US$3.5 million without proper declaration. They were later charged with money laundering by Phnom Penh Municipal court.
In February, a Paris-based intergovernmental agency known as the Financial Action Task Force put Cambodia back onto its "anti-money laundering and terrorist financing watch list", citing technical deficiencies in meeting standards. The task force had taken Cambodia off the watch list in 2015.
Related Articles