Appetite software could be adapted to Mekong fish farms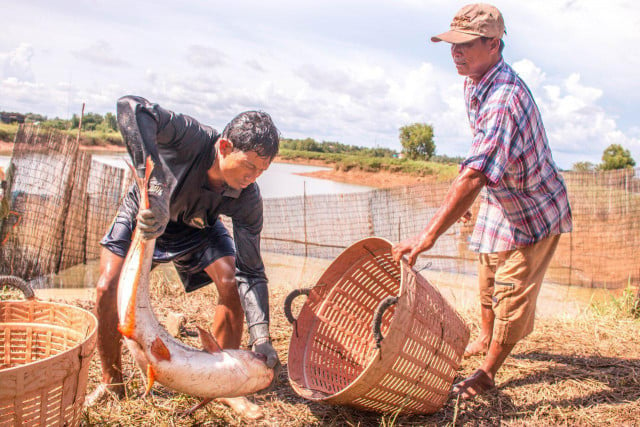 Thmey Thmey
September 9, 2019 9:01 AM
Japanese company reportedly testing new technology on 'multiple different species'

PHNOM PENH - A newly developed fish-appetite detection system for aquaculture could be adapted for fish farms in the Lower Mekong region, it was reported Monday.
Catch and Culture - Environment, the fisheries and environment newsletter of the Mekong River Commission, said the system had been developed by Umitron Pte Ltd, a Japanese company based in Singapore.
Launched in August, the technology uses machine learning and image analysis to extract data from video streams to quantify fish appetite, the newsletter said.
Umitron product manager Andy Davison was quoted as saying that the company was testing the technology with "multiple different species" and that it could also be used in freshwater farms.
"We can adapt the technology for species such as pangasius," he reportedly told the newsletter, referring to the commercial name of the shark catfish species known as trey pra in Khmer.
"For both saltwater and freshwater, we need to consider the water clarity, but otherwise there is no problem."
Surface video probably best option for Mekong region
In murky water, Davison said one option was to use the system with video footage of the water's surface.
"This is probably our best option for farms in the Mekong region and it works well for species like barramundi which feed on the surface.
"Even when water clarity is high, some farmers prefer using the camera this way rather than underwater since they are most familiar with watching the fish from above to judge their appetite," Davison said.
"We are definitely interested in reaching farmers in all of Southeast Asia, and Viet Nam and Thailand in particular are two important markets for us.
"Also we want to work with new companies or farms which are just beginning operations and would like to use the technology from the start."
​
Related Articles