Applauding Cambodia's COVID-19 success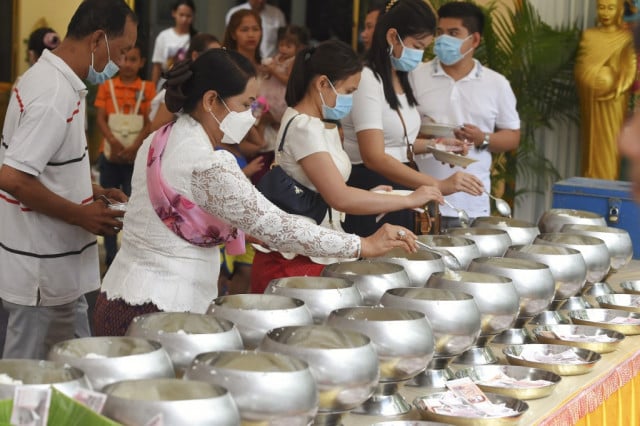 Kimkong Heng
September 12, 2020 9:45 AM
Cambodia's COVID-19 victory needs to be acknowledged and applauded. Back in May, Cambodia reported zero active cases when its last COVID-19 patient was discharged from hospital.
Unfortunately, a total of 113 new cases were confirmed between June and July when the country resumed flights for incoming passengers. In August, 35 new cases were reported, but it is important to note that all of the confirmed cases since June were imported cases. By the beginning of September, 274 cases were confirmed and yet, fortunately, on 11 September the last COVID-19 patient recovered, making Cambodia the only country in Southeast Asia and a few in the world that has no active cases of COVID-19.
What is more impressive is the fact that there have been no deaths caused by COVID-19, or at least no deaths officially reported to have direct links with COVID-19 in Cambodia. Although one person died during quarantine in late July, if compared with countries in the region and many across the world, Cambodia performs much better in terms of controlling the spread of COVID-19.
Critics have argued that the COVID-19 infection [rate] in Cambodia is low because of the low number of COVID-19 tests. They further noted that the government might have underreported cases. This speculation, however, appears to be flawed. In the era of social media, especially Facebook, and the rise of fake news, information travels quickly and easily. It's therefore less likely that the government in any country would successfully cover up rising COVID-19 cases. Even China's Coronavirus coverup is finally exposed, drawing fierce criticism against it.
In fact, if many people become sick and die of COVID-19, people will take to social media, particularly Facebook, to express their doubts and concerns. There will be news or conspiracy theories posted and shared on Facebook, which would go viral, just like when many people expressed concerns and questioned the cause of death of a few people who suddenly died a few months ago in Cambodia without clear reasons.
Therefore, it is reasonable to acknowledge and applaud Cambodia's COVID-19 success while many countries around the world are desperately battling the spread of COVID-19.
As of 11 September, there were a total of 12,917 deaths (author's calculation of data in worldometer) from COVID-19 in Southeast Asia, about 97 percent of which were in Indonesia (8,544 deaths) and the Philippines (4,108 deaths). Malaysia with 128 deaths comes third in terms of the highest number of COVID-19 deaths in the region. Only Cambodia and Laos have reported no deaths from COVID-19 so far.
Four countries in the region including Indonesia, the Philippines, Malaysia and Myanmar are currently seeing rising infections, confirming between 115 (Myanmar) and 4,040 (the Philippines) new cases on 11 September. Indonesia had 3,737 new infections on the same day. Considering these numbers, Cambodia is very fortunate to have announced zero active cases. Cambodia's COVID-19 victory, perhaps temporary, should therefore be recognized and commended.
The success in weathering the COVID-19 storm is made possible by a number of reasons, some of which included testing and rigorous contact tracing, temporary suspension of foreign visas, domestic travel restrictions, border closures, extensive screening at border entry points, quarantine and isolation, and cancellations of key national celebrations, among other measures. Cambodia has also received great support from both local donors and international partners in the form of technical and financial support to fight COVID-19.
Although it is now too early to claim COVID-19 success, given the recovery of all patients and zero deaths from COVID-19, it is important to give credit to the government. In other words, it is vital to applaud the government's good performance but criticize its ineffectiveness and inefficiency.
For example, the recent arrest of environmental activists and youths as well as the arrest of outspoken union leader Rong Chhun needs to be brought to the fore and criticized so that the government may reconsider its actions and end increasing repression on its citizens.
According to Article 35 of Cambodia's constitution, each Cambodian has the right "to participate actively in the political, economic, social and cultural life of the nation." They also have right to strike and to organize peaceful demonstrations (Article 37). These rights are protected by law. So, when people are arrested, we need to question the reason behind the arrest. We need to voice our concerns, criticize and express our disagreement over the government's crackdown on critics and activists.
However, when good performance is achieved, we need to acknowledge it and support the government's efforts and initiatives. This is fair for the government and the officials who have worked hard to make progress and success happen.
As this author has noted before in Cambodianess, it is crucial to give credit where credit is due for Cambodia to move forward. Put another way, it is imperative "to acknowledge mistakes, learn from them, change, improve and transform into a better version of oneself." Both the government and individual Cambodians must understand and appreciate this transition process.
No doubt, Cambodia is a small developing state that is confronted by many issues including an image crisis. The country needs active involvement from its citizens to move toward an inclusive and progressive society. It needs support from Cambodians from all walks of life to recognize the achievements the current government has made.
While criticism, especially constructive one, is critical, acknowledgement and sometimes praise may be needed as well to unite Cambodia and bring people together to contribute to the development of the nation.
There has been increasing division among Cambodians who support different political parties and ideologies. While this division will likely continue, all stakeholders in Cambodia and particularly the government and state institutions need to find ways to bridge the gap in perspectives and understanding among Cambodians.
A united Cambodia will strive and move toward prosperity, sustainability and success, while a divided Cambodia will definitely be doomed and continue to lag behind many of its peers in the region and beyond.
Kimkong Heng is a PhD candidate at the University of Queensland in Australia and a Visiting Senior Fellow at the Cambodian Institute for Cooperation and Peace. He is a recipient of the Australia Awards Scholarship. All views expressed are his own.
Related Articles
September 28, 2023 9:56 AM