Architecture is More Than Just a Shelter but Eco-friendly Protection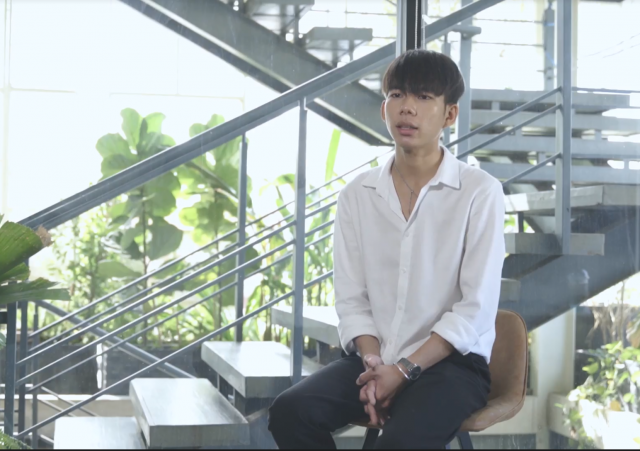 KOUPREY Creative Solutions
February 5, 2021 4:22 AM
In a developing country like Cambodia, while a number of skyscrapers, condominiums, housing, offices, and restaurants are ceaselessly rising, it is very worthwhile to integrate sustainable design and eco-friendly concepts in their architectural design so that it helps reduce the operating costs by increasing productivity and using less energy. In addition, it also improves public health as well as the well-being of occupants resulting from an improvement of indoor air quality. Hav Rathanak Bakhorn, Junior Architect at SORSOR Architects ​discusses with us the vital role of eco-friendly design in sustainable building.

Cambodianess: What is the biggest inspiration for your current career at SORSOR Architects?

Hav Rathanak Bakhorn: Working at SORSOR Architects, I could get more opportunities to express my ideas and to apply what I have learned in real practice.

More importantly, I noticed that SORSOR Architects is a prominent architecture and interior design studio in Cambodia, where I also could brush up on my skills in architecture, by learning from other experienced and talented architects.

Cambodianess: From your perspective, how can architecture help promote environmentally friendly awareness in Cambodia?

Hav Rathanak Bakhorn: I think that whenever society gets developed, architecture also fundamentally plays a crucial role in contributing to eco-friendly protection and awareness, aiming to promote sustainable cities and communities. Personally speaking, by keeping the environmental concerns in mind, I expect optimistically that Cambodia will become an evergreen country, by incorporate eco-friendly concepts in architecture design such as schools and shopping centers so that people could get spiritually uplifting, by living in a fresh and comfortable atmosphere.




To promote eco-friendly and sustainable concepts effectively, we should spend time conducting more researches thoroughly on each architectural design project. Technically speaking, it is vital to understand the method of how to take more advantage of the sunshine and wind to get natural light and fresh air into the building so that we could reduce the amount of electricity consumption in our daily basics.
Admirably speaking, we also could see several top-notch and awe-inspiring architecture projects of our respectful and well-known architect, Mr. Vann Molyvann and he designed several prominent eco-friendly architectures in Cambodia such as White Building, Institute of Foreign Languages Building, and so on. These are the great and beautiful architectural features that we all must learn from.

Cambodianess: What are the indispensable elements to create great architecture?

Hav Rathanak Bakhorn: Generally speaking, many people believe that the importance of architecture is more than just a shelter. Mr. Bakhorn explained that to get great architecture, it is significant to integrate art and science for expressing the culture, tradition, and lifestyle because the building should reflect their individualistic style of people, who are living there. Also, it should be sustainable to keep for the next generation such as the Angkor Wat temple.
Related Articles