As COVID-19 Cases Exceeds 81,000, Cambodia Takes Measures to Receive Migrant Workers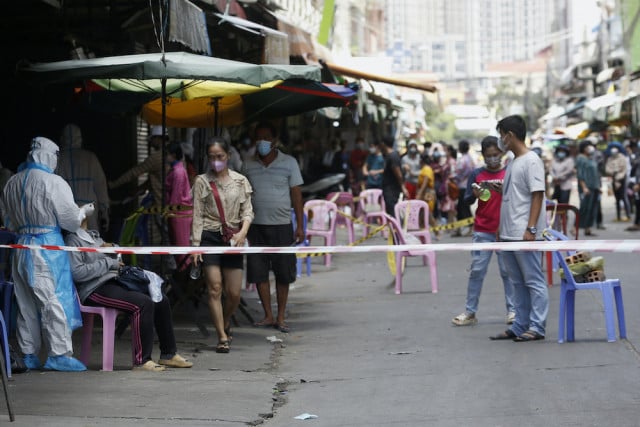 Prime Minister Hun Sen orders vaccine booster shots for officials receiving them at the Thai border and space to be made for them in quarantine facilities. He also authorized to lift the ban on travel from India
PHNOM PENH--The Cambodian authorities on Aug. 7 announced that 522 new COVID-19 cases had been identified and that 11 more patients had lost their lives due to the disease.
According to the Ministry of Health's statement, the new cases included 135 persons coming to the country from abroad.
Meanwhile, 700 coronavirus patients have recovered and been discharged from hospital, the statement read.
This has brought to 81,335 the total number of cases in the country since the start of the pandemic, with 74,745 recoveries and 1,537 deaths.
Vaccine supplies to be sent for booster shots in provinces along the Thai border
In a special voice recording released in the evening on Aug. 6, Prime Minister Hun Sen ordered an urgent campaign to provide vaccine-booster shots for frontline officials in provinces along the Thai border starting the second week of August.
"This must be as soon as possible as we already have had enough vaccines to start the inoculation of booster shots," Hun Sen said.
His decision to proceed with vaccine booster shots comes as the country continues to see an increase in infections involving the COVID-19 Delta variant—a more virulent and contagious strain first detected in India—among returning migrant workers and incoming airline passengers.
Regarding this third-dose vaccination campaign, Ministry of Health spokesperson Or Vandine on Aug. 7 said that the booster shots will be given to officials and frontline medical workers who have received two doses of Sinopharm or Sinovac vaccines, and this, in in seven provinces namely Banteay Meanchey, Battambang, Koh Kong, Oddar Meanchey, Pailin, Preah Vihear and Pursat provinces.

As of Aug. 6, a total of 7,927,745 persons had received their first dose of the vaccine and 5,465,703 persons had received their second dose. As for the vaccination campaign for adolescents 12-to-17 years old, more than 11 percent of the 1.96 million youngsters in that group age have received their first dose, according to the Ministry of Health.
Prepare for migrant workers' return, Prime Minister Hun Sen says
In his message on Aug. 6, the prime minister also instructed governors of provinces bordering Thailand to prepare more quarantine facilities for migrant workers who have returned from Thailand but have been trapped along the border.

Hun Sen also ordered provincial authorities to send home those who have been in quarantine at government-run facilities so they can complete their quarantine period at home, which will free space for newcomers.
Around 2 million Cambodians are believed to live and work in Thailand, mostly employed in the construction industry and other informal jobs. So far, more than 15,000 Cambodian workers among them have contracted COVID-19 in Thailand.
It is expected that more workers will continue to return home as the situation in Thailand is getting worse with 21,379 cases and 191 deaths being recorded on Aug. 6, bringing to total number of cases to 714,684 in that country.
Travel ban lifted for India
Minister of Health Mam Bunheng announced on Aug. 6 that the ban on travelers coming from India will be lifted as of Aug. 7.
According to his press statement, the ban was lifted with Hun Sen's approval as the number of new coronavirus cases in India has been declining.
In late April 2021, Cambodia had imposed a travel ban on all Indian nationals and foreign passengers travelling via India to prevent the spread of the Delta variant following a surge of cases in India.
Related Articles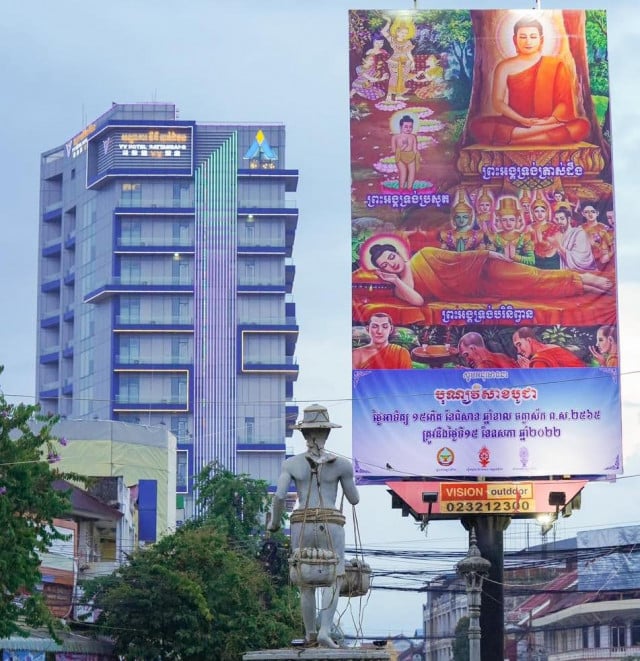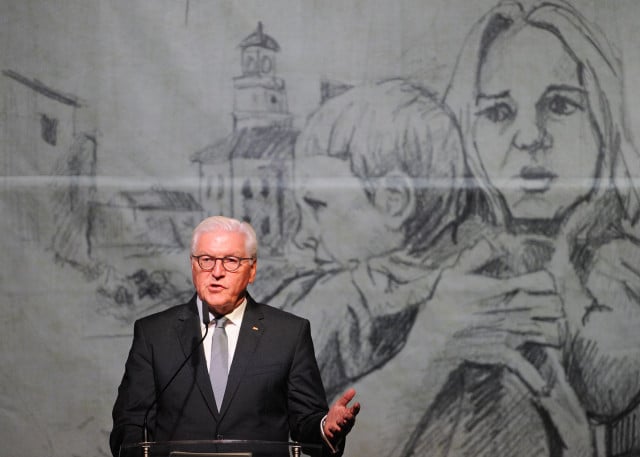 September 1, 2019 9:23 AM