As Phnom Penh Develops, So Too Must Road Safety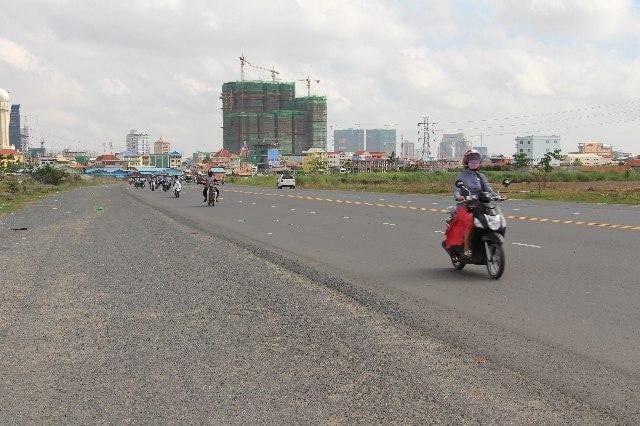 Ky Chamna
April 6, 2020 5:53 AM
As part of the Phnom Penh city's vital circulatory system, Road 60, or as it is officially named Samdech Hun Sen Boulevard, has become a vital connection mainly between the capital and the closest biggest city, Ta Khmao. This almost 10 kilometer stretch of well-laid asphalt road, that was built on top of empty rural land full of mud and awfully-smelled sewage reservoir, functions as a double to the National Road 2, which is also a link connecting Phnom Penh to Ta Khmao.

Road 60 is reflective of the grand visions in place for the development of Phnom Penh. Expanding outward from the 271 dam, this project runs parallel to a theme comparable in proportion to that of the American Manifest Destiny. Claiming the unclaimed. From the middle of nowhere to something is that expensively untouchable for many, Road 60 has presented itself as a new settlement for future businesses and residents alike.

With its street lamps and gentle curves as well as an unobstructed view hundreds of meters ahead, Road 60 is undoubtedly one of the best roads in Phnom Penh in terms of the speed you can drive and overall comfort. Since the surface of this asphalt road is so smooth for many vehicles, drivers occasionally tend to go a bit too fast. Too fast that it makes the slower surrounding drivers feel uncomfortable.

According the traffic laws in Cambodia, the maximum speed of driving in urban areas is 40 kilometers per hour. However, some drivers have been seen to go more than twice that speed. Although the road is relatively large when compared with other major roads in the capital, the attitude of drivers changes disproportionately and puts everyone in danger.

Heavy duty trucks, cars, tuk-tuks, rickshaws and motorbikes all share the road, making it hard for drivers to avoid each other when someone is trying to change lanes or overtake. Plus, the inconsistent speed that all drivers travel at creates more uncertainty. Not to mention the occasional blow of dust and sand from the reclaimed land on either side, these gusts can reduce road visibility remarkably for a few seconds and this is a road that demands your full attention.

The lack of central road division means that even traffic coming the other way could be a threat, particularly when someone wants to turn around. Trucks that carrying all manner of materials often lack any covering and so at any moment hunks of rock, clumps of sand or pieces of junk metal can scatter out into the road.

After its recent opening, Hun Sen Boulevard has helped assist the flow of traffic on National Road 2, which in turn reduces the drivers' overall travel time. People who work in the capital can return back during the evening to their house in Ta Khmao city, mainly on their motorbikes, a lot faster. But there is tradeoff. In order to save time and fuel, motorbike drivers put more risk on this road daily, in which this particular road is also an arena for speeding heavy duty trucks carrying tons of construction materials. Furthermore, a small portion of citizens who also use this road for cycling have their own grief with speedy drivers.

Naturally, human beings have an obsession with speed. We build faster cars and bigger trucks in the name of speed. But misusing speed can be lethal. Technically, Road 60 is not at the very center of the capital. It lays on a less populated region of the city. Although frequent road accidents on this specific road do not appear to catch many people's attention, speeding over-sized vehicles that recklessly use this road present a daily threat to the lives of Cambodians.

Hun Sen Boulevard, a.k.a. Road 60, stretches along one of the capital's major development plan fault lines where plenty of work is afoot to transform the city's natural wetlands into more urban pleasures. As this part of the city develops, so too must the safety of using Hun Sen Boulevard.


Related Articles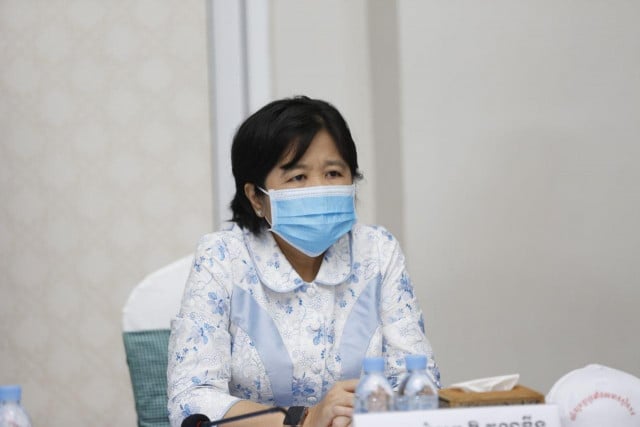 February 18, 2021 4:36 AM