ASEAN City Leaders Share Development Vision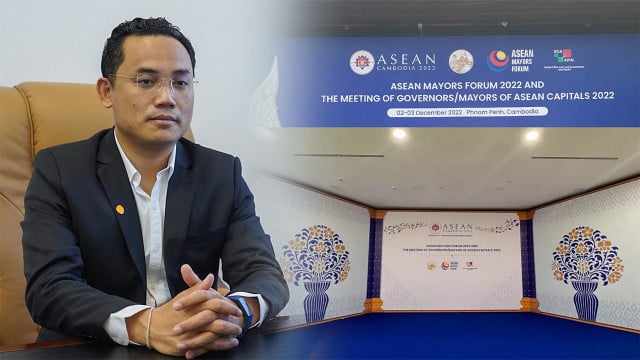 PHNON PENH – Governors and mayors from ASEAN capitals meet in Phnom Penh on Dec 2 to share views on challenges and best practices to develop their cities.
Phnom Penh Deputy Governor Nuon Pharat says the two-day meeting aims to seek innovative approaches to building smart, resilient and sustainable urban areas.
Objectives include promoting city-to-city networks through sister-city partnerships and sub-national administration. Other aims are supporting investment toolkits and making available funds for smart, resilient, and sustainable initiatives.
Another aim is enabling city-to-city networks to mobilise support and expertise among private sectors, academia, and other stakeholders to build smart cities.
Pharat told Cambodianess that the meeting will boost the image of Phnom Penh as the heart and the capital of Cambodia.
"We can show that Phnom Penh has the capacity and ability to host meetings of ASEAN governors and mayors as well as delegations of 40 cities," Pharat said, adding that the meeting could be considered as one of the main events in ASEAN.
The deputy governor added that it is also important that Phnom Penh be able to share its urban development experience. As the host, Phnom Penh has framed the themes in terms of smart, sustainable and resilient urban development.
"Thus, Phnom Penh can share the experiences to other cities and other cities can share to Phnom Penh and our provinces their experiences," he said.
"Sub-national leaderships can also learn from each other in urban development, challenges and jointly finding solutions in line with this year's ASEAN theme: ASEAN A.C.T."
The first Meeting of Governors/Mayors of ASEAN Capitals was in Jakarta in 2013 and has been held annually since then.
Related Articles