ASEAN deepens integration after establishment of community: Cambodian scholars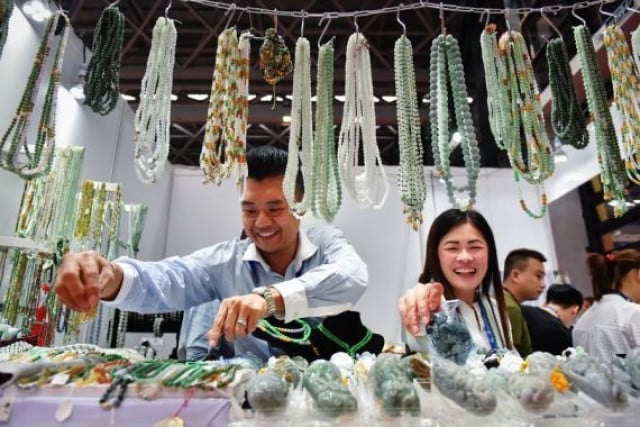 Xinhua
November 1, 2019 9:47 AM
PHNOM PENH -- The Association of Southeast Asian Nations (ASEAN) has deepened its regional integration after establishment of the ASEAN Community four years ago, Cambodian scholars said.

Established in late 2015, the ASEAN Community has been seen as a way to promote economic, political, social and cultural cooperation across the region and move the region towards a globally competitive single market and production base, with a free flow of goods, services, labor, investments and capital across the 10-member states.
"The ASEAN has deepened its regional integration and community notwithstanding against the trend of protectionism and unilateralism," Chheang Vannarith, president of the Asian Vision Institute, told Xinhua.
"The norms and values of ASEAN for open and inclusive regionalism prevail and thrive," he said.
"Specific achievements ASEAN has made are the enhancement of regional cooperation on smart cities network, further liberalization of trade and investment, facilitation of intra-regional tourism and human mobility, and increased flow of goods and services," he added.
The scholar said the main challenges ahead for the ASEAN Community derive from the implications and impacts of the Fourth Industrial Revolution and climate change, increasing vulnerabilities of cyber space and digital economy, and the development gap between the new and old members.
ASEAN, established in 1967, groups Brunei, Cambodia, Indonesia, Laos, Malaysia, Myanmar, the Philippines, Singapore, Thailand and Vietnam.
Joseph Matthews, a senior professor at the BELTEI International University in Phnom Penh, said since the ASEAN Community was established, the ASEAN member states are not only economically integrated, but also sustainably and gainfully integrated into the global economy.
He said a major challenge the community is facing is disparity in human resources development in countries like Cambodia, Laos, Myanmar and Vietnam.
He added that the quality of education has also been a major challenge for the bloc, as countries like Singapore, Malaysia and the Philippines have a better and advanced educational system.
"Thus, they have an edge in job markets over the rest of countries which are struggling to meet the demands and enhance the quality of education in higher education institutions in their respective countries," Matthews said.
"From my point of view, the bloc should work on education integration as a community and share their educational system, knowledge, curriculum and even research findings with all member states," he said.
Another challenge the bloc is facing is keeping up with the Fourth Industrial Revolution, transforming conventional economy into a digital economy, changing labor-intensive industry into knowledge-based industry through information technology, he said.
The gap between rich and poor countries within bloc is also a matter of concerns, he added.
"If the bloc wants to survive in environment where unilateralism and protectionism are swiftly replacing multilateralism and Free Trade Agreements, ASEAN as a bloc should act uniformly and as one community to counter anti-globalization elements and enemies of global development," he said.
Cross-border workforce and illegal migrant workers are also creating a big challenge in economic integration of the bloc, the academic added.
Related Articles