ASEAN Foreign Ministers Hold a Video Conference on COVID-19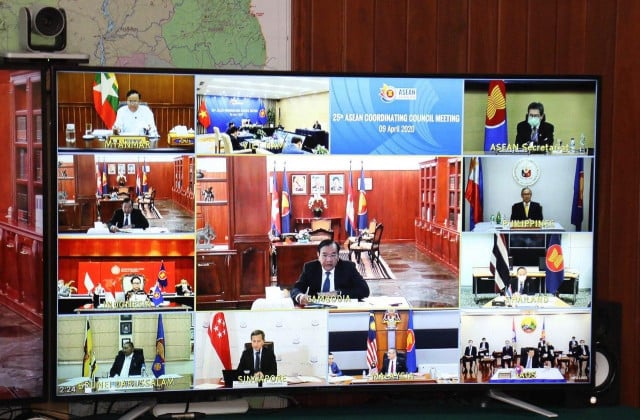 Torn Chanritheara
April 9, 2020 1:07 PM
They met ahead of special regional summits on the pandemic to take place this month
PHNOM PENH— Foreign Ministers of the Association of Southeast Asia Nations (ASEAN) Thursday (April 9) held talks via video conference to discuss how they can work together to prevent the spread of the Coronavirus Disease (COVID-19). This was the first time they were meeting virtually.
Prak Sokhonn, Cambodia's deputy prime minister and minister of foreign affairs, participated in this 25th ASEAN Coordinating Council meeting along with his nine counterparts, the Ministry of Foreign Affairs and International Cooperation said on its Facebook page.
During the meeting chaired by Vietnam—the country chairing ASEAN in 2020—the 10 foreign ministers discuss ASEAN's joint action to tackle the common challenges that the pandemic presents, Indonesian Foreign Minister Retno Marsudi said on Twitter. "Collective efforts between ASEAN [countries] is vital in the fight against the virus.
"Indonesia proposed for ASEAN to have protocol for cross-border public health responses, such as contact tracing and outbreak investigation," she said, adding that the flow of goods such as food, medicine and medical equipment must be ensured even though some countries put restrictions on the movement of people at their borders.
Moreover, Marsudi said, ASEAN members must protect their nationals, and particularly their migrant workers, while paying special attention to those on minimum wages, those who work in informal sectors, and other vulnerable groups.
Hishammuddin Hussein, foreign minister for Malaysia, said that, since the start of this pandemic, ASEAN is threatened by an invisible enemy and at war with something one cannot see but against which countries can fight by working together.
"The fate of more than 600 million people lies on our shoulders but with our collective strengths, we can achieve a zero-Covid19 ASEAN!," he wrote in his Twitter account. Malaysia has suggested three important elements to win the war against COVID-19, which are speed, scale and solidarity, he added.
During the meeting, the foreign ministers also discussed preparations for the Special ASEAN Summit and ASEAN Plus Three Summit on COVID-19 that, as Masurdi reminded them, will be held on April 14.
ASEAN Plus Three involves leaders of the 10 ASEAN member states and three major dialogue partners namely China, Japan and South Korea.
Related Articles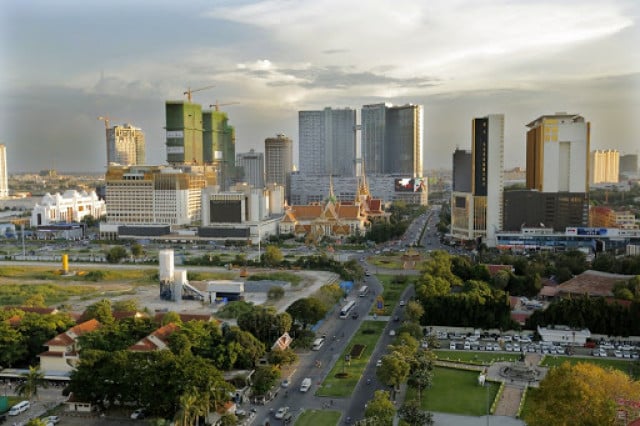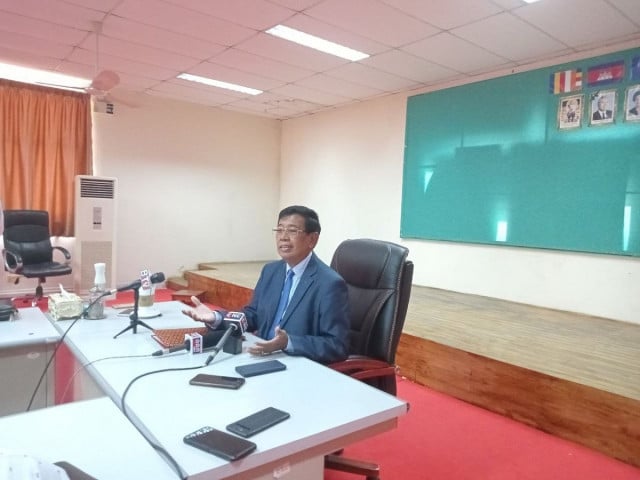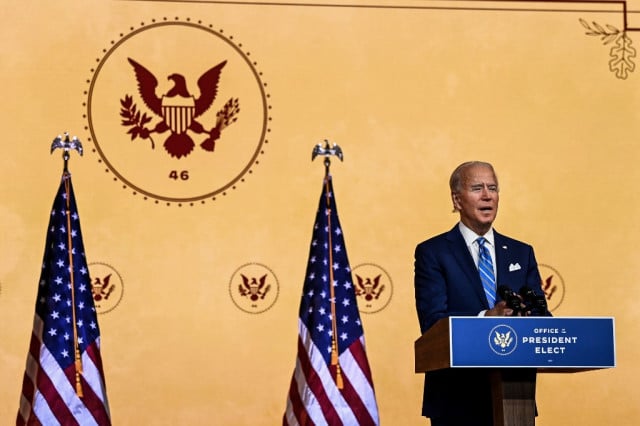 November 26, 2020 1:01 AM