ASEAN Summits Brought no Progress to Myanmar Crisis: Analysts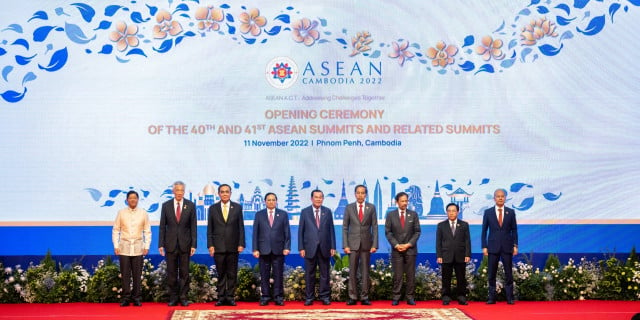 PHNOM PENH – ASEAN, which is currently chaired by Cambodia, didn't bring any remarkable results on Myanmar, experts said, while the 40th and 41st summits came to an end on Nov. 13.
In response, summits' Spokesperson Kung Phoak said Cambodia's position was to facilitate dialogue, aiming to make the relevant parties in Myanmar negotiate peacefully to avoid worsening the ongoing conflict.
Nearly a year after Cambodia started assuming the chairmanship of the ASEAN, on Jan. 1, 2022, the country has been committed and patient in trying to solve the Myanmar crisis, believing the process towards peace will take time, Phoak said.
Although the facilitation work has been seen, there is still no significant progress on the junta's willingness to effectively implement the five-point consensus, an ASEAN roadmap agreed upon in April 2021 that was supposed to put the country back on the path to peace.
But the lack of effort from Myanmar's military, which de facto leads the country since it took power in February 2021, could lead Cambodia, as ASEAN Chair, to run out of time to address the issue, political and international relations experts said.
Vann Bunna, a co-founder of the Thinker Cambodia and a research fellow at the Cambodian Institute for Cooperation and Peace (CICP), views Cambodia's performance so far as a smooth working process, especially with the diplomatic protocol. But it is not as remarkable when it comes down to practical solutions brought to solve the Myanmar crisis.
"Cambodia has been doing excellent work in facilitating the summits, and the logistical arrangement has been significantly smooth. However, the [Myanmar] problem remains complicated – and sometimes it got worse – regardless of ASEAN Chair's great efforts to help," he said.
In an e-mail to Cambodianess, Ear Sophal, an American-Cambodian political scientist, straightforwardly said the top issue at the summit would "remain the abject failure of ASEAN and its chair, Cambodia, to make any meaningful progress on Myanmar."
While Cambodia's outcomes regarding the crisis have been insignificant, Sophal thinks that the country's stand will be "to do nothing" until the chairmanship for ASEAN 2023 will be carried out by Indonesia in January.
In the summits' closing press conference, held on Nov. 13, Prime Minister Hun Sen recalled that the ASEAN Charter doesn't have any legal procedure to expel one of its members, so the regional block will not kick Myanmar out of the family.
However, what ASEAN is doing right now is inviting non-political representatives of Myanmar to attend high-level summits.
"If Myanmar does not cooperate, the country's rights to be represented in any institution will be reviewed; this is a claim sent by Phnom Penh to Nay Pyi Taw. Myanmar's seat has been abandoned by Myanmar itself; thus, the seat will remain empty," the prime minister said. During the three-day summits, the Myanmar seat was indeed unoccupied.
Prak Sokhonn's third visit still unconfirmed
Cambodia will remain ASEAN Chair for another month and a half. Such a timeframe is supposed to give room to wait for the junta's reaction to the ASEAN summits, before planning another visit to Myanmar. "There is still time to consider," Hun Sen added.
Thus far, Prak Sokhonn, Cambodian Foreign Minister and ASEAN Chair's Special Envoy on Myanmar, has made two field trips to meet up with General Min Aung Hlaing. The first visit was on March 21, and the second was a five-day visit from June 29 to July 3.
While he asked on several occasions to meet with "all stakeholders" – which particularly refers to the ousted leader Aung San Suu Kyi – as stated in the five-point consensus, he never got the chance to meet any non-military affiliated Burmese political leader.
Regardless of the "door of hope" such visits resulted in, Sokhonn and the other ASEAN leaders saw a major setback on Myanmar's side, especially with the executions of four activists in August 2022. Speaking at the 55th ASEAN Ministerial Meeting on Aug. 6, Sokhonn said he was considering his third visit to Myanmar. However, it is yet to happen.
On Nov. 12, Secretary of State at the Ministry of Foreign Affairs Kung Phoak claimed that ASEAN member states are always ready if Myanmar needs assistance and wants to solve the crisis, emphasizing that ASEAN will not recognize any representative unless that representative is recognized by Myanmar's people. Any solution that is acknowledged by Myanmar's people is the solution that will make peace in a long run.
During the ASEAN summits, the country leaders issued the ASEAN Leaders' Review and Decision on the Implementation of the Five-Point Consensus final draft, consisting of 15 statements based on recommendations issued by the block's foreign ministers.
The document states that Myanmar remains an integral part of ASEAN (decision 2), and that ASEAN is committed to assisting Myanmar in finding a peaceful and durable solution to the current crisis, considering how the critical and fragile circumstance has been (decision 4). However, the Myanmar Armed Forces have to comply with its commitment to the ASEAN leaders (decision 5).
The statement adds that the five-point consensus remains ASEAN's valid reference and should be implemented in its entirety (decision 6). The association is to call the U.N. and its external partners to support efforts in the implementation of the five-point consensus (decision 13) and will consider seeking other approaches to support the implementation (decision 14).
As the Chair, Cambodia hosted the 40th and 41st ASEAN Summit and related summits from Nov. 10 to Nov. 13 in Phnom Penh, joined by ASEAN member states and other ASEAN dialogue partners, including the U.S. President Joe Biden, Chinese Premier Li Keqiang, Ukrainian Foreign Minister Dmytro Kulbela, and Russian Foreign Minister Sergey Lavrov in their respective ASEAN and their representing country's bilateral talks.
Related Articles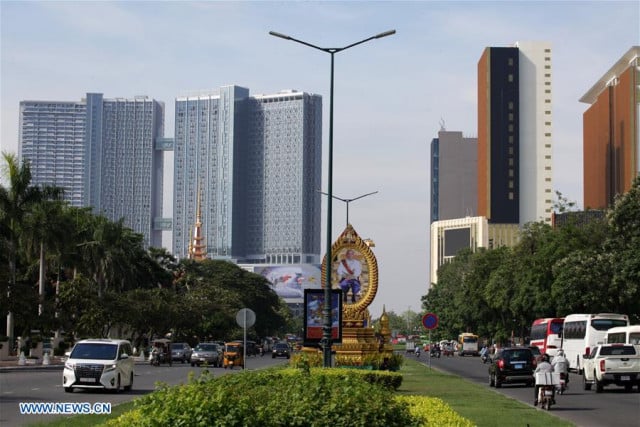 September 21, 2019 3:28 AM