Asian Olympics Meetings Kick Off in Phnom Penh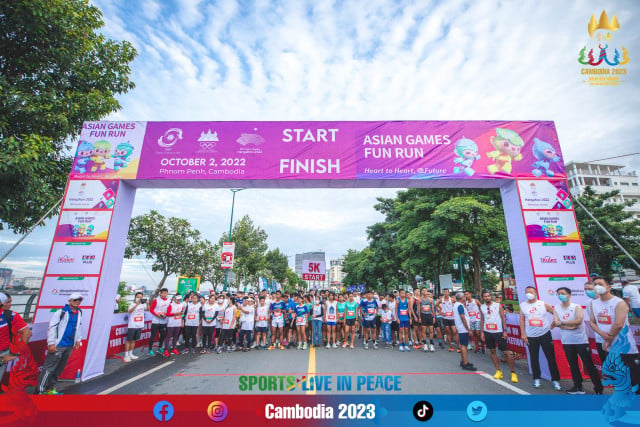 PHNOM PENH – The 41st Olympic Council of Asia (OCA) General Assembly kicks off in Phnom Penh on Oct. 3 with sports delegates across Asia arriving to attend the two-day event in Cambodia's capital city. It is the first time the country hosts the event.
Top Asian sports officials, including members of royal families from Bhutan, Qatar, Bahrain, Oman, Brunei, and Saudi Arabia are among the more than 300 foreign attendees who come to the meeting.
Prime Minister Hun Sen is slated to declare the General Assembly open on Oct. 4, while today will be dedicated to the OCA Executive Board Meeting. The event is being held at Sokha Hotel and will be concluded on Oct. 5.
Acting OCA President Raja Randhir Singh, OCA Director General Husain Al Musallam, and OCA Vice President Gordon Tang lead the delegation from the continental sports body. Created in 1982, the OCA is a governing body of sports in Asia, with currently 45 members from National Olympic Committees.
According to the National Olympic Committee of Cambodia (NOCC), representatives of 10 observer countries, and organizers of both the 2022 Asian Games and the 2024 Paris Summer Olympics are also attending the event.
The delegation from Iran was among the first groups to arrive, last week. On Sept. 29, Mahmoud Khosravivafa, the president of the National Olympic Committee of the Islamic Republic of Iran discussed plans with the NOCC to sign a Memorandum of Understanding (MoU) shortly on sports cooperation between Cambodia and Iran.
NOCC Secretary-General Vath Chamroeun said such an international sports meeting promotes Cambodia's hosting of the 32nd Southeast Asian Games in 2023 and the 5th Asian Youth Games in 2029.
"We want all our guests to feel welcome and enjoy their visit here," Chamroeun emphasized. "We want a very successful event."
The OCA General Assembly was originally slated for the Chinese city of Hangzhou, before it was moved to Cambodia, because of the sanitary restrictions still in place in China.
Hangzhou will be hosting the 2022 Asian Games. While they were supposed to be held this year, they were postponed to 2023 because of the COVID-19 pandemic.
On Oct. 2, a fun run was held in the streets of Phnom Penh, gathering several thousand runners, as part of a broader campaign to celebrate the Asian Games. Similar runs were staged last year in Shanghai, Beijing, Shenzhen, Guangzhou, Wuhan, Xi'an, Chengdu, Tianjin, Nanjing, and Xiamen.
"We have held a number of fun runs across China this year, including a number of major cities like Beijing and Shanghai," said Jeff Xu Jianfeng, Hangzhou 2022 deputy director of international relations.
"But due to COVID-19 issues, this is the first time we are holding this event outside China."
Related Articles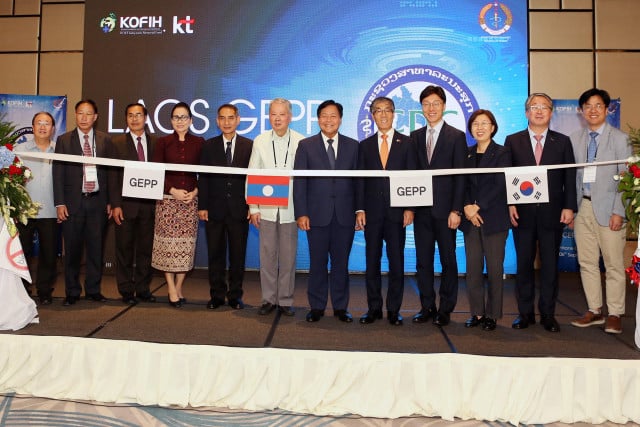 September 9, 2019 10:14 AM