Australia Asks the Cambodian Government to Assure Kem Sokha a Fair Trial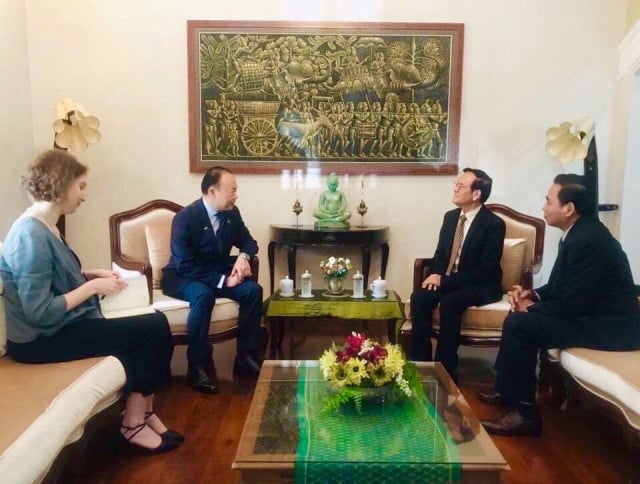 The former opposition leader faces charges of treason.
Australian Ambassador Pablo Kang Friday said that Australia has urged the Cambodian government to ensure due process and procedural fairness during the trial of former opposition leader Kem Sokha.
"Met Kem Sokha this morning," Kang said in a comment on the embassy's Twitter page. "[Australia] calls on [Cambodia] to ensure due process and procedural fairness in his trial, which the Embassy will continue to monitor and attend."
The trial of Sokha, who headed the now-dissolved opposition Cambodia National Rescue Party, involves a charge of "conspiracy with foreign powers." Brought against him by the Cambodian government, the charge includes as proof a speech Sokha gave in Australia in 2013. If the court finds him guilty, he faces up to 30 years imprisonment.

Muth Chantha, Kem Sokha's advisor, said Friday on his Facebook page that Sokha thanked the Australian government and its people for their valuable contribution to the peacekeeping process and for continuing to support the rebuilding of Cambodia, and especially democratic and human rights, which are fundamental to freedom in the country.
Chantha added that Sokha's political position and principles are "non-violent, non-revolutionary and not associated with anyone who would want to violently overthrow the legitimate government."
Sokha's trial began on Jan. 15. The next hearing is scheduled for March 11.
Related Articles