Australia Funds Renewable Energy to Electrify Rural Cambodia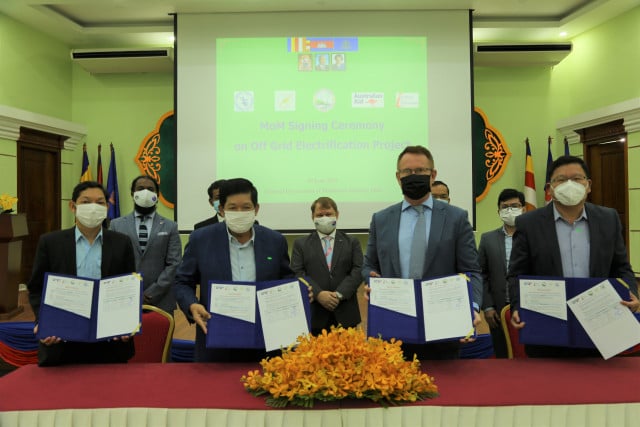 The move towards renewables has been applauded but more initiative is needed to guarantee energy security in Cambodia while meeting climate targets and making the most of resources

PHNOM PENH--A renewable energy-based off-grid rural electrification project was launched on June 9 in Cambodia with funding from the Australian government.
The project document was signed under the presence of the Australian Embassy in Cambodia's Chargé d'Affaires Luke Arnold and the Ministry of Mines and Energy's Secretary of State Ty Norin.
"The new project will provide up to AU$2 million [$1.54 million] in grants over the next two years to stimulate private investment in renewable energy for locations that don't have access to an electricity grid," the statement read.
According to a press statement, the project is funded under Australia's new AU$232 million—$179.9 million—Mekong-Australia Partnership (MAP), which was unveiled by Australian Prime Minister Scott Morrison in November 2020 with a view to supporting development throughout the Mekong sub-region.
The project, which is expected to support Cambodia's energy transition while improving electricity access, strengthening reliability and reducing costs, will be delivered by Australia's flagship infrastructure program in Cambodia, Investing in Infrastructure (3i).
Secretary of State at the Ministry of Mines and Energy Ty Norin expressed his appreciation for the Australian government's support as it will electrify people in rural areas with renewable energy mini-grids.
"Bringing reliable and affordable electricity to all people in Cambodia is a priority for MME," Norin said. "This requires special attention from the Cambodian Government to bridge the gap and find innovate ways to accelerate access in off-grid areas."
On the other hand, Luke Arnold said the project funded by the Australian government will not only support Cambodia to deliver high quality, safe and affordable electricity to all people across the country but also contribute to the country's climate change commitments.
"People who lack access to electricity will miss out on the benefits of Cambodia's rapid economic growth," said Arnold, adding that with affordable, reliable and sustainable energy, lives will be transformed and that also allows people to access more opportunities in businesses, receive quality education and unlock their full potential.
Supporting Renewable Energy in Cambodia
Speaking of the importance of the project, Arnold also hoped that the public-private model will spur more investment from the private sector, enabling innovation in technology and business model as well as offer a blueprint for renewable energy technologies in order to be utilized in expanding off-grid electrification in Cambodia.
Han Phoumin, senior energy economist at the Economic Research Institute for ASEAN and East Asia, praised the initiative, stressing that it is a much-needed response to encourage more renewable energy usage in the country.
"The project is very timely to support the potential of renewables and off-grid rural electrification in Cambodia. I hope the project can bring awareness of the potential Res that can play to support the green electricity development in Cambodia," Phoumin said.
Given that the project is important, he cautioned that there have been still a lot of challenges for renewables such as solar or wind being integrated into Cambodia's energy mix.
When asked what should be done to support further introduction of renewable energy, Phoumin pointed out that first of all, grid access priority should be given to renewables if the government is seeking to promote it.
He said that more favourable market competition should be established to allow efficient generation to come in, and phase out the old and inefficient technology.
"Moreover, Electricity of Cambodia (EDC) should gradually move away from long term power purchase agreement to short-term contracts and finally create a full and free electricity market for wholesale and retail markets," Phoumin added.
Speaking of the contracts, he also pointed out that there should be more transparency in both contract and procurements procedure, which will eventually guarantee efficiency which will affect electricity costs.
"In such a fast development of technology, auction bidding is the best way to bring in the most efficient electricity costs," Phoumin explained, adding that EDC may need to review all of their current contracts to see how to secure the most efficient electricity prices and tariffs.

"Besides all the regulations and procedures, EDC could also bring in the Internet of things and smart grid technology to improve the management of electricity," he concluded.
Related Articles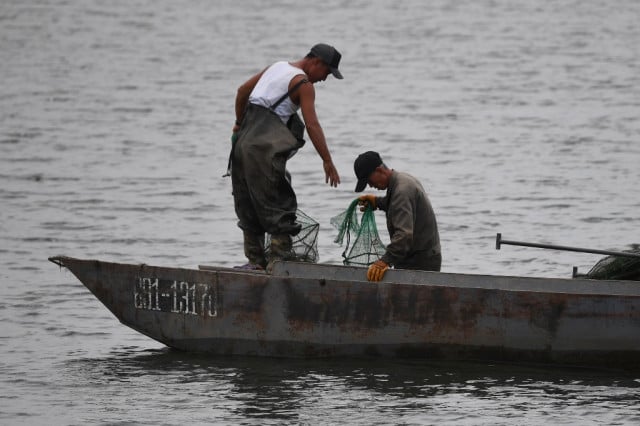 September 27, 2019 8:22 AM