Australia Has Donated AU$50 Million to Strengthen Cambodia's Healthcare System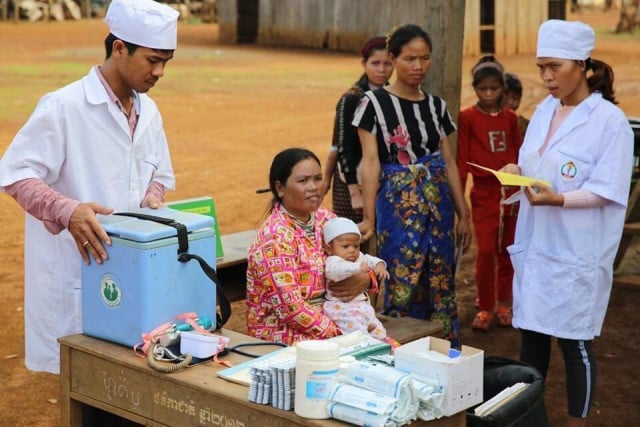 Phoung Vantha
April 29, 2020 8:13 AM
The Australian Ambassador took to Tiwtter to highlight Australian support to Cambodia's fight against COVID-19.

PHNOM PENH--Australia announced to provide AU$50 million to strengthen Cambodia's public health system, according to a statement from the Australian Government.

On April 27, Australian Ambassador Pablo Kang said in a tweet that the money will help reduce the spread of Coronavirus Disease 2019 (COVID-19), provide care for patients being treated for COVID-19, and maintain access to healthcare for Cambodians with other medical issues, amid a higher strain on health systems.

Ambassador Kang also stated that no one country has a monopoly on working with others to defeat this virus.

Australia will also support the construction of new provincial hospitals in Pailin and Oddor Meanchey and 45 new community health centers across the country, the statement added. Australia is helping to ensure 2.4 million poor Cambodians have access to free healthcare.

In addition to this long-term systemic support, Australia has also provided more direct support for Cambodia's medical response to COVID-19, including, funding for the Cambodian Ministry of Health to purchase 20 ambulances so that suspected or confirmed COVID-19 cases can be transported securely to appropriate facilities.

More than AU$2 million in to strengthen disease surveillance and response in Cambodia has been delivered by Population Services International and the Mérieux Foundation, the statement said.


Related Articles