Authorities Probe Illegal Timber Export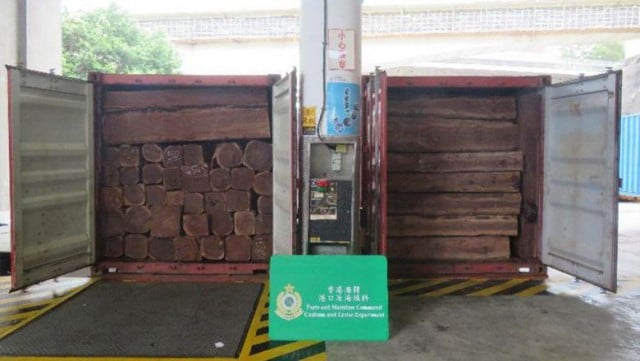 Phoung Vantha & Lay Sopheavotey
May 28, 2021 1:23 PM
Hong Kong Customs find containers full of endangered species
PHNOM PENH--Agriculture, Forestry, and Fisheries Minister Veng Sakhon says authorities are investigating the export of 211 tonnes of rare and endangered timber from Cambodia which was seized in Hong Kong.
Earlier this week, customs officials from Cambodia, China, Hong Kong and Vietnam held a meeting on the case, coordinated by the United Nations Office on Drugs and Crime (UNODC).
"We have been working on that case," the minister said. "Each country has promised to continue to help to investigate the perpetrators."
His response after nearly 100 NGOs, unions, civil society organizations, environmental activists, citizens and international scientists called on the Cambodian government to investigate the export and to disclose its findings publicly and transparently.
They said identification and prosecution of all parties involved in illegal timber exports and deforestation is needed to end rampant impunity for illegal logging. Such measures are crucial to protect Cambodia's remaining forests, a national treasure at risk of being permanently lost.
Hong Kong Customs have confiscated the timber, valued at $140,000. The type of wood has not been disclosed.
The logs were found in seven containers after being dropped off at Kwai Chung and Tsing Yi ports between April 29 and May 5. The seizure is considered to be the largest confiscation of rare and valuable timber by Hong Kong in the last five years.
Heng Kimhong, head of the research and advocacy program for the Cambodian Youth Network, said he wants Cambodian authorities to investigate the source of the timber and how those responsible could export it as the ministry confirmed that the last five years it had never given permission to export timber.
Kimhong said authorities must find all the perpetrators and those who conspired over the export. The ministry had promised to investigate the case but he said he does not want to see just a promise.
"We environment activists, NGOs and other people working on natural resource will continue to seek more intervention from the experts, and we will submit a letter asking to meet the ministers of agriculture and environment to show our concern and discuss the issue," he said.
They also urged the government to end its campaign of harassment and obstruction of grassroots communities, associations and organizations trying to protect natural resources.
"Local communities' independent patrols and awareness-raising activities are some of the few mechanisms proven to be effective at stopping illegal logging and preserving the forests. These activities should be protected, not prohibited," they said.
On May 15, the Ministry of Agriculture, Forestry, and Fisheries denied having prepared any documents to export rare and endangered plants to Hong Kong or anywhere else​​ over the past five years – labeling the latest case an instance of illegal timber smuggling.
The ministry confirmed that it would investigate the case to bring those involved to justice.
According to the Global Initiative Against Transnational Crime, Cambodia lost about 557,000 hectares of forest cover in protected areas between 2001 and 2018.
This is equivalent to about 11,7 percent of all protected areas, which environmental activists and civil society organizations have increasingly been restricted by authorities from patrolling and protecting.
Related Articles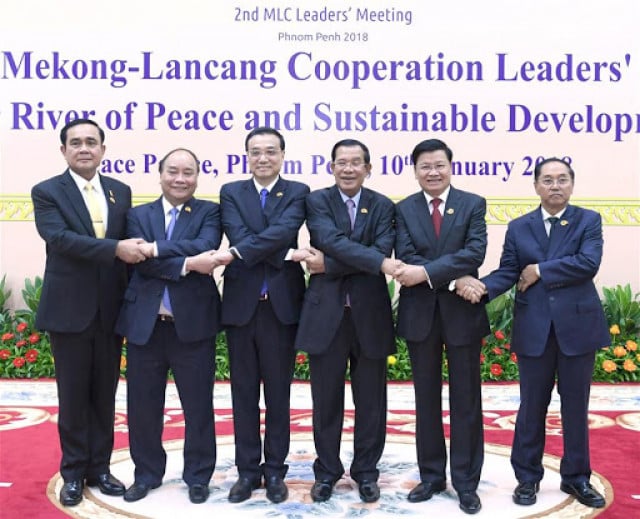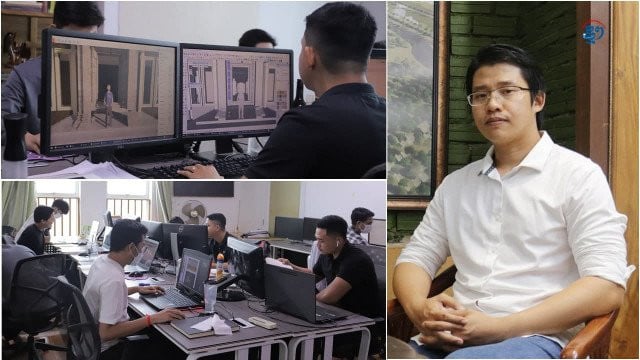 February 15, 2022 6:01 PM