A.V.R Car Rental Marks 10th Year in Cambodia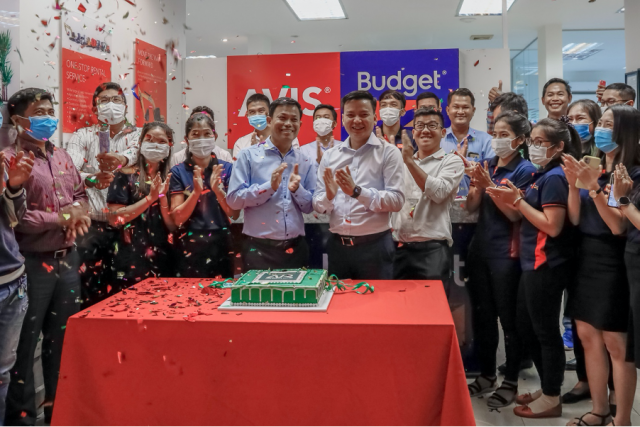 AVR Van Rental
December 25, 2020 7:52 AM
This year, A.V.R (Asia Vehicle Rental) Co., Ltd; a member of RMA Group; announced its remarkable moment as 10th years anniversary in the Kingdom of Cambodia. In Asia, A.V.R has been operating in three countries, namely Laos, Cambodia and Myanmar since 1994, 2010 and 2019, respectively.
The company has been recognized as one of the most experienced corporation in the field not only through many years of operation, but also the tremendous growth from a very few fleets to hundreds of fleets as well as the commitment to delivering trust and quality of services and products to its clients at the same time.
In 2014, A.V.R became the licensee of Avis Rent a Car, currently honoured as Best Car Rental Company Worldwide 2020 by Business Travel Awards. In Cambodia, Avis is also recognized as Cambodia's Leading Car Rental for two consecutive years in 2019 and 2020 by World Travel Awards. Avis Cambodia offers brand new and luxury car rental service with high standard of safety, convenience and customized to clients' demands from leisure to corporate business.
In Avis, clients can select rental options from self-drive rental, chauffeur-drive rental, airport transfers for daily, weekly, monthly rental, and operating lease, and they also can enjoy booking with confidence from a sedan to minivan with peace of mind experience, flexible rental terms, comprehensive insurance, and more rental benefits.
The vehicles are well-maintained and insured by reliable insurer with inclusive package and can be replaced in case of breakdown. On the road, clients are assisted by experience fleet management team 24/7 as well as provided with a safe and comfortable ride with the professional English-speaking chauffeur if the driving service is chosen.
Corporate clients are able to recognize the increase of business efficiency thanks to low interruption caused by vehicle breakdown, cost and time saving, employee branding and motivation. Leisure travellers will have hassle-free and enjoyable journey.


Constantly growing, in 2019, A.V.R introduced one more international brand to the market, Budget Car & Truck Rental. Budget Cambodia offers rental services covering a wide range of products including construction equipment, agriculture equipment, lifting and warehouse equipment, cleaning equipment, power generator, and rickshaw.
As the partner of renowned brands such as JCB, Johndeer, Fuso, TCM, JLG, Starke, Hako, Himoinsa and Piaggio, the company is working to ensure the high quality and variety of products to meet the market demand as well as the standard of maintenance and repair provided by professional technicians.
Despite the challenging year of the pandemic, A.V.R maintains its growth and is expected to invest more in number of fleets as and to develop new service initiatives to support the Cambodia's future market demands.
Related Articles