Award Activists With Medals, Not Jail, Say NGOs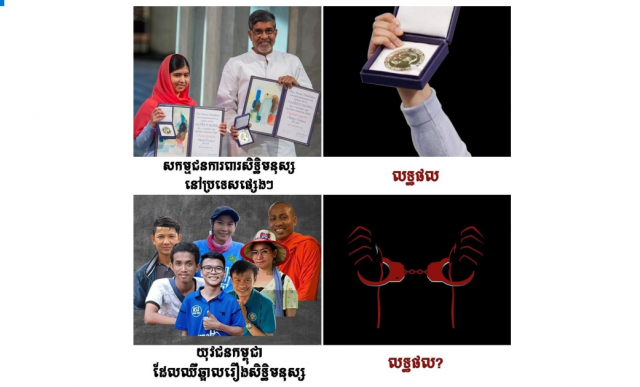 Civil society says other countries honor campaigners
PHNOM PENH--Social activists receive awards in other countries but in Cambodia, they get handcuffed, NGOs say.
However, a government justice official challenged the comparison because local activists acted illegally while other countries' activists acted in line with the law.
Despite seemingly far-reaching consequences, civil society groups continue to campaign on social media demanding the release of human rights, social, and environmental activists. They posted messages demanding the release of detained activists, along with comparisons between activists in other countries and local activists.
Civil society organizations have combined images of Cambodian activists and foreign activists into one image with the seven handcuffed while two foreign activists have medals.
The seven are Khmer Thavrak members, former venerable Koet Saray, Hun Vannak, Moung Sopheak, Mean Prommony, Tha Lavy, and two women, Eng Malai and Chhoeun Daravy. The foreign activists are Pakistan's Malala Yousafzai and India's Kailash Satyarthi who received the Nobel Peace Prize in 2014.
Civil society groups said that activists around the world have often received support and encouragement from the public and the authorities. However Cambodian activists always have less support and encouragement from the authorities and even face threats, intimidation and imprisonment.
"If these people are sentenced to prison, who will continue their activism for the rights and interests of teachers and social issues?" NGOs asked.
They called for people to jointly support and encourage activities that benefit society and the people.
Ministry of Justice spokesman Chin Malin said that the civil society group's comparison is incorrect.
Activists in other countries are protected and encouraged because they work legally, do not harm the national interest, and do not violate the rights of others. Local activists do not exercise their rights in accordance with the law, he said.
These Cambodian activists were arrested based on offenses they had committed and the authorities have strong evidence to prosecute and convict them.
"If we encourage, protecting of activists who violate the law like this, it seems to encourage other people to break the law in Cambodia, and it will affect national security and the public interest of the nation," he said.
Am Sam Ath, deputy director of monitoring at rights group LICADHO, said that the civil society groups see that these activists are just working to protect the environment, human rights and society, so they should not be accused or detained.
"They should be encouraged," he said.
Malin said the campaign for the release of Cambodian civil society groups is "a habit". He said the campaign is just a political message that embodies the desire to exploit politics and discredit the government on the international stage.
He said that civil society's methods have no influence on the courts and can not help these activists. He suggested that the only way to protect the activists was to seek evidence and testimony and participate in court proceedings.
"For me, such a campaign is not a legal means," he said.
The activists were arrested while protesting to demand human rights defender Rong Chhun's release between August and September 2020. Most of them have been charged with incitement.
Related Articles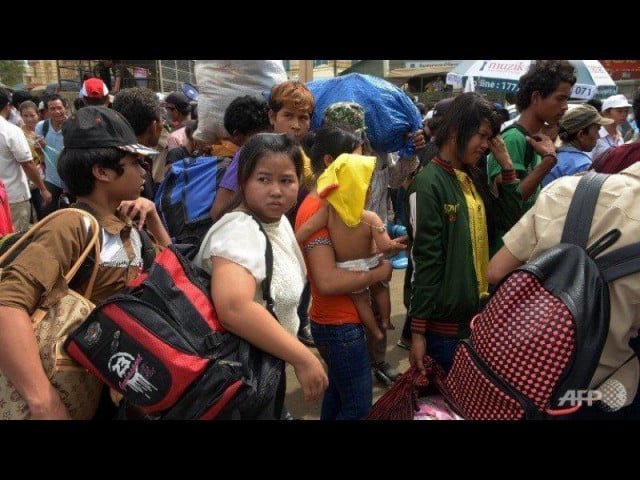 February 27, 2020 10:43 AM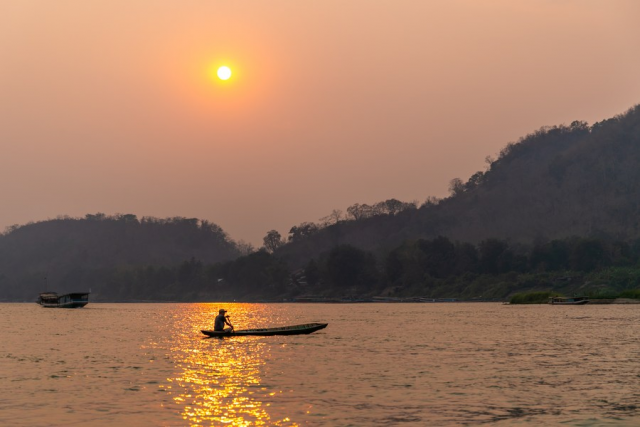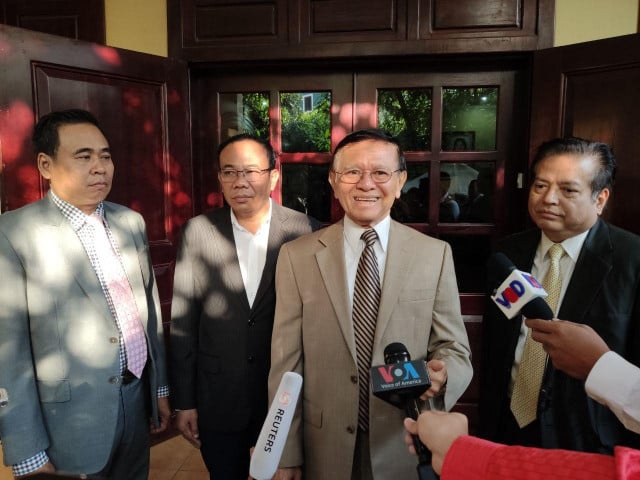 February 6, 2020 10:02 AM