Ban Sreymom Is Named Governor of Pailin Province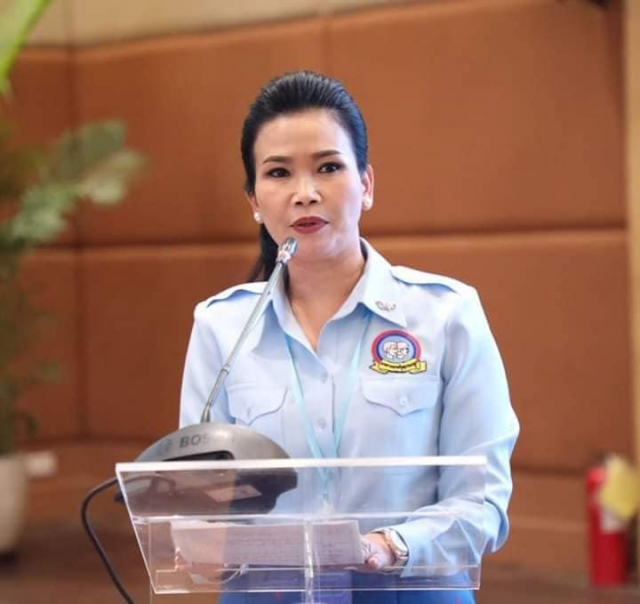 Torn Chanritheara
December 18, 2020 12:32 PM
She is the second woman in the country to become provincial governor
PHNOM PENH --Ban Sreymom has been appointed governor of Pailin Province, according to a royal decree dated Dec. 18, becoming the second woman to lead a provincial administration in the country.
She will replace Phan Chanthul who has been transferred to the Ministry of Interior with the title of undersecretary of state, according to a royal decree.
Sreymom is a member of the Cambodian People's Party (CPP) and a parliamentarian representing the Pailin constituency at the National Assembly. She is the wife of Y Chhean, secretary of state at the Ministry of National Defense.
Chanthul had been appointed Pailin Province governor in 2018, replacing Chhean when Chhean was appointed to his current position.
Leng Peng Long, secretary general of the National Assembly, told Thmey Thmey that Sreymom had tendered her resignation as parliamentarian prior to being appointed governor. He added that Sok Sokan, who was representing Takeo Province in parliament, had also recently resigned.
The son of the late Deputy Prime Minister Sok An, Sokan has been appointed secretary of state at the Ministry of Land Management, Urbanization and Construction per a royal decree dated Dec. 16.
As to who will replace the two members at the National Assembly, Peng Long said that the candidates listed after them on the candidate lists may be nominated. However, he stressed, it is up to the CPP, to decide. "It depends on the party," he said.
In 2017, Mithona Phouthorng became the first woman in the country to hold the position of provincial governor when she was appointed governor of Koh Kong Province.
Related Articles