Bankrupt hotel workers strike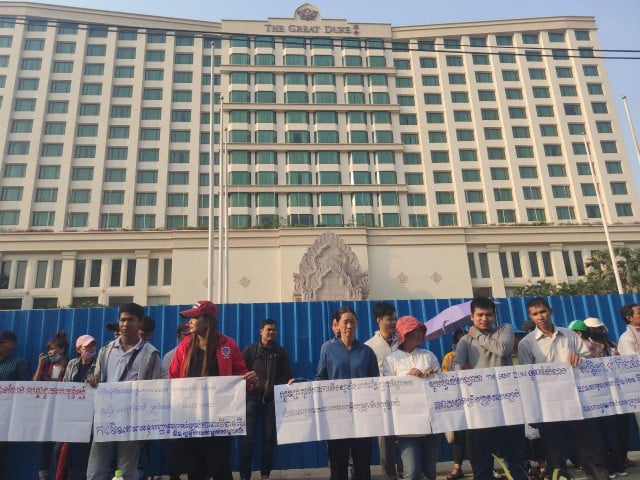 Phoung Vantha
January 20, 2020 11:46 AM
Seniority wages at issue

PHNOM PENH - Around 100 former employees of the Great Duke hotel which closed on December 31 were on strike Monday for wage seniority and other benefits.
"We may march to the Ministry of Labor and continue to strike tomorrow if there's no solution," Tourism Workers Union Federation President Touch Kosal said.
"They told us that the hotel cannot pay seniority wages as it is bankrupt," he said. "We cannot accept that."
The Great Duke opened two years ago in a building that had been occupied by the Intercontinental Hotel.
Related Articles