Banteay Meanchey Provincial Health Department Denies Corruption in Recruitment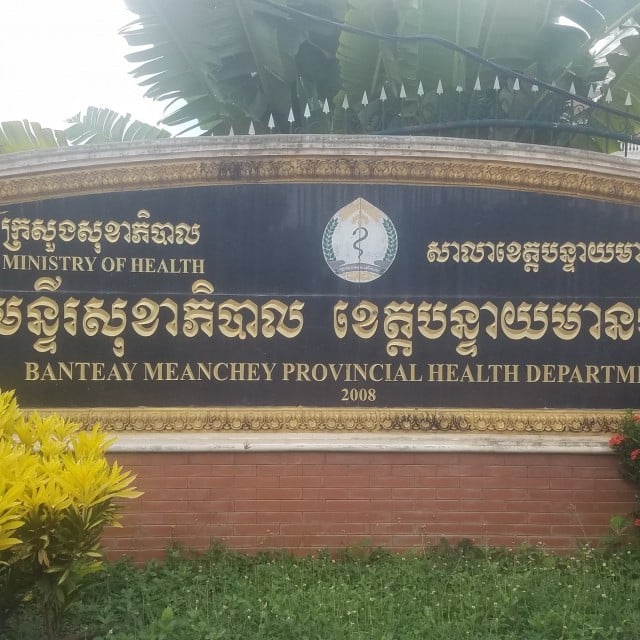 Following reports from local media about alleged bribes being paid in order to acquire jobs at the Department of Health in Banteay Meanchey Province, the government agency has denied allegations.
PHNOM PENH--Banteay Meanchey Provincial Health Department has denied allegations that people are being forced to pay bribes of up to $15,000 to get hired as a health officer. The allegations were initially made by local media Dermrang.news, were reports suggested that bribes were paid to the director of Banteay Meanchey's Health Department.
In response, Ly Sary, deputy-director of the Provincial Health Department said that the recruitment of contract officers working to fight COVID-19 respected the proper selection principles and conditions. The department has a committee to receive applications and review documents, with proper records submitted to the Ministry of Health, he added.
"The right to choose to join the state framework is not within the jurisdiction of the provincial health department. The decision to select candidates into the state framework must be reviewed and decided by the Ministry of Health's committee," said Sary, adding that if there is specific evidence of corruption, he would like to see it.
Or Vandine, Ministry of Health spokesperson, said that the ministry has never had any health officials who took bribes in exchange for hiring people. She also requested evidence be presented to the Health Ministry.
"If there is evidence, please, those who say that should give the evidence to us so that we can deal with it through our procedures," she said.
Related Articles