Behind Cambodia's new educational engine for diplomacy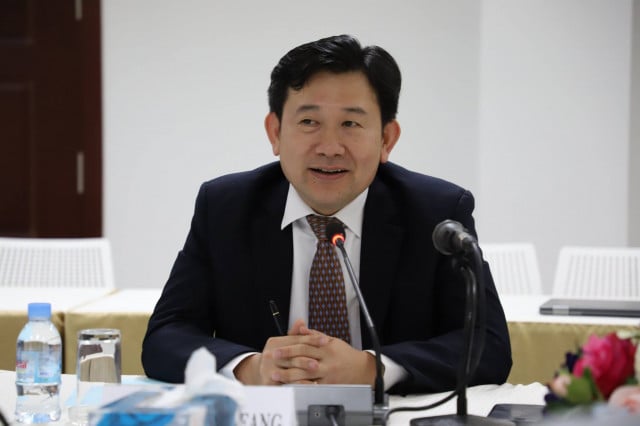 Ky Soklim
May 8, 2019 7:30 AM
Thmey Thmey Senior Journalist Ky Soklim asks Chhiv Yiseang about his new job as president of the National Institute of Diplomacy and International Relations. Chhiv Yiseang, who currently holds another position as under secretary of state at the Ministry of Foreign Affairs and International Cooperation, earned a master's degree in educational sciences from Sorbonne-Nouvelle Paris III University in 1999 and a master's degree in public administration from the French National School of Administration in 2005. He also holds a PhD in public law from Paris-Dauphine University.

KY SOKLIM: What was the main objective of establishing the National Institute of Diplomacy and International Relations?
CHHIV YISEANG: The main objective was to strengthen the capacity and professionalism of Cambodian career diplomats with training that allows them to respond effectively to the complexities of world diplomatic affairs — and to promote Cambodia's status in the region and the world at large.
KY SOKLIM: Is it the first diplomatic training institute in Cambodia? If so, why hasn't there been one before?
CHHIV YISEANG: It's the first. There are three reasons why such an institute has only just been established. The first is that there were very few diplomats who had been professionally trained. Training of our diplomats was mainly by the Royal School of Administration, established in 1956. It provided only two years of diplomatic training to a very limited number of students — 10 to 20 per batch. It did not provide any short courses or mid-career training programs.
Secondly, the establishment of the institute reflects the vision of Deputy Prime Minister Prak Sokhonn, who became Minister of Foreign Affairs and International Cooperation in April, 2016. He initiated a series of institutional reforms to increase the effectiveness and efficiency of Cambodia's diplomacy. Establishing the institute was part of his institutional reforms.
The third reason is that Cambodia has expanded and deepened its foreign relations and cooperation with the outside world through both bilateral and multilateral mechanisms. More talented people are needed to promote Cambodia's interests and prestige in the international arena.
KY SOKLIM: What's the role of the institute and what subjects are taught?
CHHIV YISEANG: The institute is the main educational engine for Cambodia's diplomacy. It's responsible for developing training and research programs on foreign affairs and international cooperation as well as foreign-language training including translation and interpretation. It's also responsible for research on foreign policy issues for Cambodian leaders. The institute focuses on five main training modules — Cambodia's foreign policy, diplomacy and international relations, regional and global politics, administrative work and research methods, and leadership and management.
KY SOKLIM: Who can join the training courses and how long do they last?
CHHIV YISEANG: Under the initial operational phase, the institute is focussing on the professional development of diplomats, officials from other line ministries and the sub-national administration — especially those in charge of international cooperation. In the medium to longer term, the institute aims to become a Diplomatic Academy of Cambodia with full-time degree programs.
Since opening in early 2018, the institute has organised several training programs for different participants at different levels. For example, new recruits at the ministry are required to attend a full-time six-month intensive course. We also have a one-month pre-posting program twice a year depending on the rotation of diplomats at our overseas missions.
Training for mid-career and senior officials is a year-long program with weekly classes focusing on the five main modules I mentioned. Foreign-language training meanwhile focuses on English, French, Japanese, Chinese, Thai, Spanish, and German. The length of each course varies. For example, English for diplomacy is 30 hours whereas Chinese and Thai courses normally last three months.
KY SOKLIM: Is the institute open to the public? Do trainees have to pay for courses?
CHHIV YISEANG: To date, we have not provided any degree programs. But if we have lectures by high-profile guest speakers or heads of foreign missions, university students and representatives of the private sector are welcome to attend. When the institute transforms into the Diplomatic Academy, it will be open to the public with degree programs. For the time being, the institute depends entirely on the national budget — specifically, the ministry's operational budget. So trainees don't have to pay any fees. We welcome both technical and financial assistance from development partners and the private sector which can contribute to expanding our mission.
KY SOKLIM: Some say Cambodian diplomats are weak in areas such as protocol and knowledge of international relations and foreign languages. Do you agree?
CHHIV YISEANG: The claim that Cambodian diplomats lack certain skills necessary for them to fulfil their duties reflects only one side of the coin. Many Cambodian diplomats today are knowledgeable in foreign affairs and languages. Some have completed post-graduate studies abroad and others possess valuable experience in working overseas. But we shouldn't be too complacent. It's partly true that some diplomats need to be further trained so they can effectively respond to international complexities.
But education is a life-long process — even those who have major degrees or extensive experience will need further training as there are several new and complex issues emerging. In other words, all diplomats including myself should keep on learning new things to remain relevant to changing circumstances. That's why the institute was established.
KY SOKLIM: What is the role of an ambassador?
CHHIV YISEANG: Under the Vienna Convention on Diplomatic Relations of 1961, ambassadors represent their countries in the receiving state. They are entrusted with protecting the interests of their countries and nationals under international law, negotiating with governments of the host countries and promoting friendly relations with those countries. It's worth noting that under the new leadership of the ministry, all Cambodian ambassadors and lower-level diplomats have to act as salespersons or marketing officers to promote Cambodia's economic and cultural interests abroad.
KY SOKLIM: With how many countries does Cambodia have diplomatic relations these days?
CHHIV YISEANG: We have diplomatic relations with 172 countries. We have 28 embassies including the three missions to be opened in 2019 along with four permanent missions to international organisations, ten consulates-general and 19 honorary consulates.
KY SOKLIM: What talents are needed to become an ambassador? And how does one become a good ambassador?
CHHIV YISEANG: To be qualified for an ambassadorial post, one needs to have several qualifications. Education is the prerequisite, with at least a bachelor's degree in political science, history, international relations, international law, diplomacy, economics or related disciplines. Work experience is another important requirement. The title requires being in the foreign service for several years. Such accumulated experience will familiarise them with bureaucratic protocols, foreign policy issues and negotiating skills. Ambassadors should also possess good communication skills, with the ability to convey or share ideas and feelings effectively. The post also requires initiative and leadership qualities.
Accomplished ambassadors invariably possess advanced communication and leadership skills. Not only are they proficient in English and the language of the country of their posting, but they are comfortable managing officials and skilled in negotiating, mediating and communicating in diplomatic forums. An ambassador must master one foreign language. English is a must. Other languages — such as French, Chinese, Korean, Japanese and Spanish — are optional.
Related Articles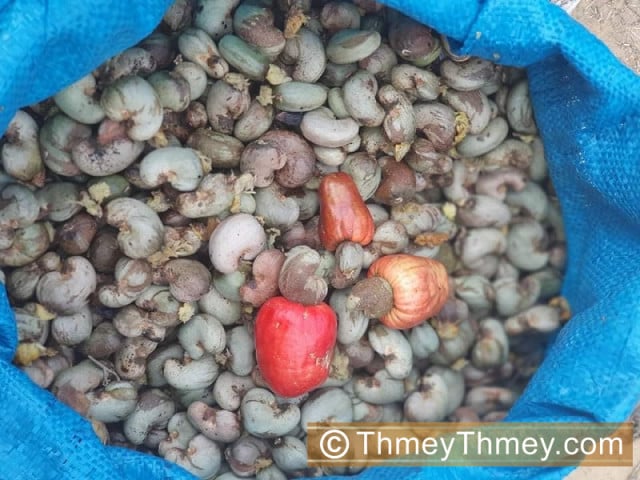 September 3, 2021 5:32 PM