Being PM's Son is no Free Ride: Hun Many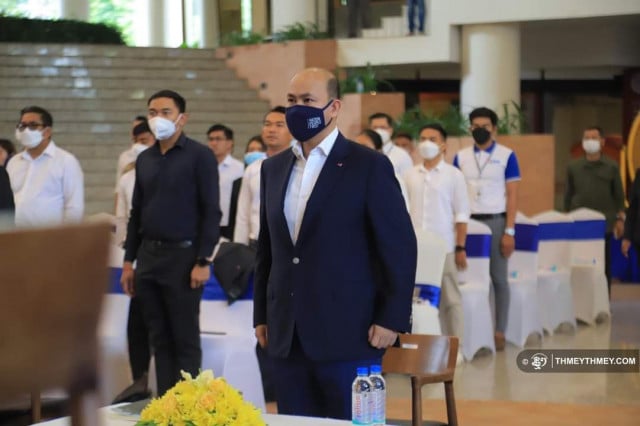 PHNOM PENH – The youngest son of Hun Sen, Hun Many, says he wants to be recognized for his work on behalf of society rather than just as the son of the Prime Minister.
The Cambodian People's Party lawmaker from Kampong Speu was speaking about the book "Hun Many's Hope", written by Leang Delux, a co-founder of Thmey Thmey.
"Most people only know me as the son of Samdech Hun Sen. But other than that, how much do they know what I have done in the past?" he said.
The wish to be seen not just as the Prime Minister's son was behind all his activities in the last 10 years. This was especially in the case of his presidency of the Union of Youth Federations of Cambodia (UYFC), he said at a public discussion of the book on August 10 in Siem Reap.
Many, 39, said he wanted to be respected and valued by the people and public through his work, rather than everything he inherited from his father.
"Of course, being the son of a prime minister does not mean that you do not have to work hard, to have your own idea or will, and especially to take action to achieve any goal," he said.
"I may not necessarily do those things but it is not what I want."




As president of more than 130,000 UYFC members, he has led thousands of young people to organize the Angkor Sankranta since 2013 with full support from the public.
Through the Angkor Sankranta activities, foreigners have come to know more about Khmer culture and traditions, such as making giant ansam cakes, giant palm leaf hat, giant angrot, giant prahok sieve, giant palm juice container, Madison dance, krama weaving and making the longest dragon boat in the world which broke the world record.
Hun Many also led the youth to organize a "40km Into History" run to commemorate history, took part with the Ministry of Education to establish additional training courses for 12th grade students before the BACII exam, and recently developed the E-Learning program in accordance with the education in Industry 4.0.
He also initiated the establishment of the Cambodia 4.0 Center to strengthen the capacity of young people and to respond to recent developments in the world.
In terms of humanitarian work, Many led young people and UYFC members to donate blood, rescue and provide relief aid to flood victims and essential items to poor families and families of COVID-19 patients, as well as donations to the arts, senior teachers and to old people.
As CPP lawmaker, he sought help to build a multifunctional library in Chbar Mon, Kampong Speu, a dormitory for teachers and students of vocational training schools in the province, and a maternity ward for pregnant women in the provincial referral hospital.
It was his idea to build a stadium on four hectares in Kampong Speu to support the sports sector and to prepare for the 32nd SEA Games 2023.
Hun Many wants to be respected and valued for these activities rather than merely as the son of the Prime Minister.
This story was originally written for Thmey Thmey and translated for Cambodianess by Kheav Moro Kort.
Related Articles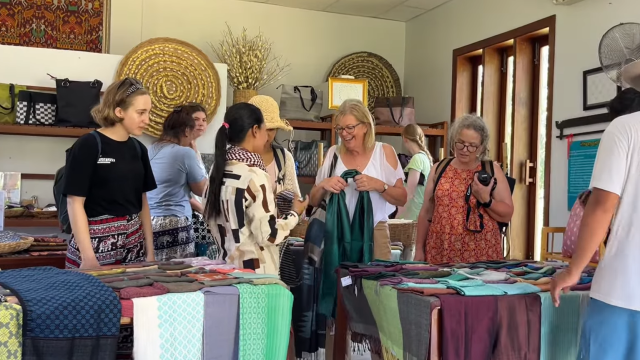 September 16, 2023 11:06 AM