Bicycle Manufacturing: A Success Story in Cambodia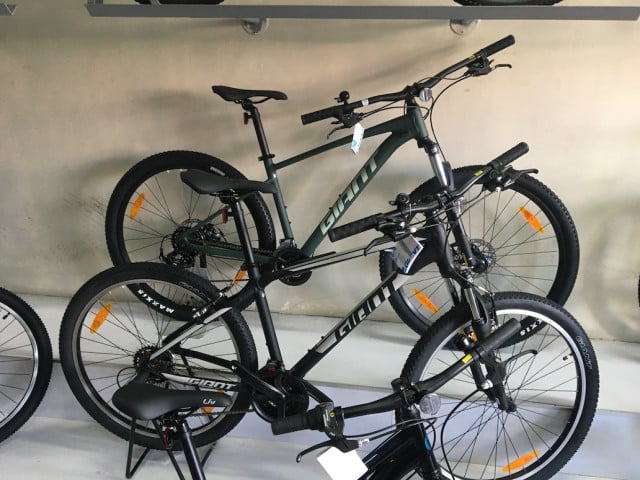 Sao Phal Niseiy
July 5, 2020 1:30 PM
Unlike most sectors, bicycle manufacturing has continued and sales increased during the COVID-19 pandemic

PHNOM PENH--As exports of bicycles manufactured in Cambodia surged in the first five months of 2020, a bike producer suggests that more needs to be done to ensure the country's competitiveness.

According to a report from the General Department of Customs and Excises, Cambodia's bicycle exports increased by 26 percent in the first five months of the year during which 876,612 units worth $197 million were shipped overseas.

These bicycles were exported mainly to the European Union (EU) where 495,341 units were sent to 28 countries, making Cambodia the biggest bicycle supplier in those countries. Moreover, 223,912 bicycles were shipped to the United States (US), 125,602 to the United Kingdom and 338 to Japan.

One of the bicycle manufacturers in the country believes this upsurge in exports may signal a healthy expansion of the bicycle international market for the country.

"While the exports to the EU are healthy and even increased a little, there has been a big growth in exports to the US particularly," said Jon Edwards, CEO of A&J Worldwide, a major bicycle producer in Cambodia, said in an email interview. Exports have steadily increased, going from $331 million in 2018 to $418 million last year.

Countries Easing Lockdown and the US-China Trade War May Be Driving the Export Upsurge

Looking at what may be driving the surge in Cambodia's bicycle exports to foreign markets amid the pandemic, Edwards mentioned two possible reasons.

"The ease of 'lockdown' worldwide has released a 'pent-up demand' for bicycles," he said. "[This] is driven by desire for exercise and once again enjoying the freedom of being outside. Also, the need for healthy and safe local travel, and avoiding public transport."

In addition to reopening as the pandemic slowed down in their cities, many countries have been investing in cycling infrastructure, Edwards said. In the United Kingdom for example, the government is, he said "closing roads to motor cars and also installing cycling lanes to encourage cycling."

The "green movement" aimed at protecting the environment is playing a role in encouraging people to use bicycles, which is one of environmentally friendly ways of traveling, Edwards said.

One other factor contributing to the expansion of Cambodia's bicycle imports is the trade war between the United States and China, which has had its share in galvanizing the many investors to seek production bases outside China, he said.

"Many manufacturers are encouraged to spread out to other manufacturing bases, and [have] motivated many leading brands to adopt a China+1 sourcing strategy," Edwards said. "This has been a great opportunity for Cambodia as the government welcomes new investments and makes establishment of new factories relatively simple."
Cambodia's Bicycle Production Needs to Be Competitive

As the European Commission ruled a suspension of part of the trade preferential Everything but Arms (EBA) trade scheme granted to Cambodia due to what the EU considers the country's democratic backsliding and numerous violations of human and labor rights, some garment and footwear exports will now face tariffs along with all travel goods and sugar worth $1.09 billion. Unless the commission modifies or changes its ruling, the decision will come into effect next month.

However, made-in-Cambodia bicycle products are not affected at this point. And until now, bicycle manufacturing in the country has gained good advantage as, Edwards said, "a low-cost manufacturing base coupled with favorable export programs, such as GSP [Generalized System of Preferences] in the US and Canada, and EBA in the EU."

According to the ministry of Commerce, under the EBA scheme, Cambodia's bicycle producers enjoy a 14 percent tax relief on exports to the EU.

When asked how he sees the future of Cambodia's bicycle manufacturing, Edwards responded that the bicycle business will remain healthy. "[T]hings like infrastructure spending to encourage cycling are not short term.

"Also, the green movement is going to grow in the future," he said. "So, while the rush to take up cycling this year will temper slightly, the part of 'cycling in everyday life' for more and more people will remain stronger than before COVID-19."

Still, regardless of whether the EU trade privileges are withheld or withdrawn, Edwards suggested that the country, just like other least developed countries (LDC), needs to work hard to ensure its competitiveness and work with the major markets to retain its interests gained through these exports.

"As Free Trade Agreements (FTA) all around Cambodia are being progressed (the latest being the EU-Vietnam), there is a natural erosion of that advantage, which doesn't seem to be accounted for in the economic assessment of these various trade agreements," he said.

Thus, the Cambodian government as well as the governments of other Least Developed Countries must engage with the EU and the US to look for ways to protect the advantage for all, Edwards said.

This, he said, will allow them to persistently attract foreign and domestic direct investments and continue to trade their way out of poverty.
Related Articles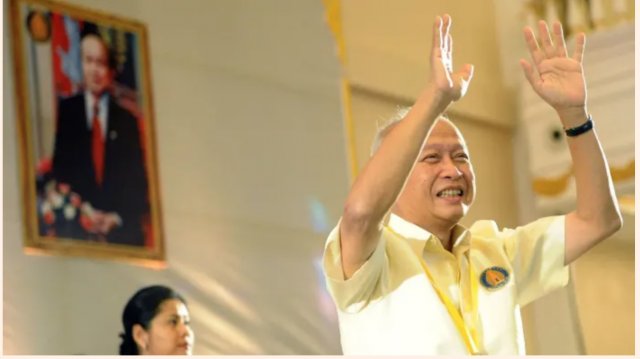 November 28, 2021 10:44 PM