Bid to Buy Lake for New City Refused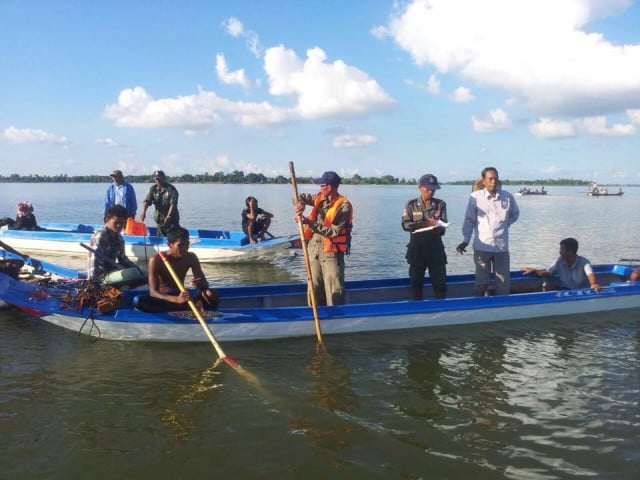 September 3, 2021 7:17 PM
Government says the area should be restored as reservoir
PHNOM PENH--An offer by a private company to buy a 1,000-hectare lake in Kandal province to drain and use for a satellite city has been rejected by the government.
The lake was part of 4,815 hectares of land in Barong commune, Lvea Aem district which was subject to a sub-decree last month making it available for sale as private property.
However, the attempt by Win-Win Construction Company to buy the lake was refused by Hing Thoraxy, a secretary of state at the Council of Ministers, on behalf of Deputy Prime Minister Bin Chhin.
Thoraxy wrote to the company saying the lake, called Boeng Veal Samnab, is a large body of standing water in the interior part of the area and is the second-largest lake in Cambodia.
The lake benefits local people for fishing and for growing rice and lotus seeds.
The letter said the government's reasons for the rejection were to protect the lake for the benefit of the public and to rehabilitate it as a reservoir.
"We must keep this lake and find ways to restore it," the government said.
The government told the Agriculture Ministry and Kandal provincial government to stop accepting requests to sell land in this area or passing such requests to the government.
The letter from Thoraxy, which was signed on August 27, was also sent to the Minister of Economy and Finance, Aun Pornmoniroth; The Minister of Land Management, Urban Planning and Construction, Chea Sophara; the Minister of Agriculture, Forestry and Fisheries, Veng Sakhon; and Kandal provincial governor Kung Sophorn.
Sophorn said the company asked to buy the lake to develop the area into a modern satellite city with infrastructure.
Additional reporting by Meng Seavmey
Related Articles