Biden arrives in Mexico for talks on migrants, drugs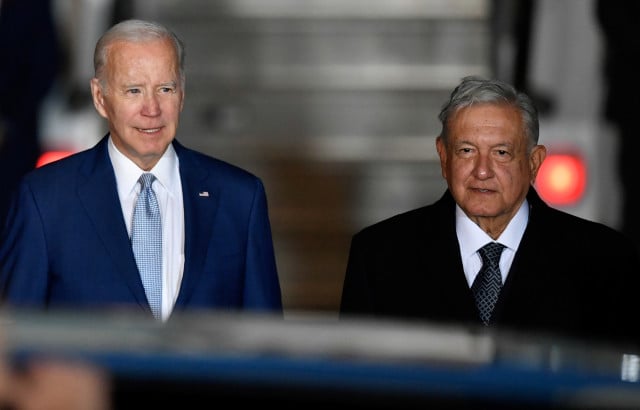 Mexico city, Mexico -- US President Joe Biden arrived in Mexico Sunday for talks on migration and drug smuggling, as well as a North American leaders' summit, after a politically charged stop at the border.
Biden will meet Monday and Tuesday with Mexican President Andres Manuel Lopez Obrador and Canadian Prime Minister Justin Trudeau one-on-one and also together in what is dubbed the "Three Amigos" summit.
He received a red-carpet welcome from Lopez Obrador, who then joined Biden in his armored limousine for the journey from the airport.
While trade and environmental issues are also on the table, Biden has put a surge in irregular migration and dangerous drug smuggling front and center of his trip, his first to Mexico as president.
On his way to Mexico City, he stopped for several hours in El Paso, Texas, a city at the heart of the troubled border.
In an indication of the political sensitivities, it was his first trip to the southern frontier since taking office.
Biden met with US officials at the Bridge of the Americas crossing, watching a demonstration of the latest border enforcement technology, as well as a customs sniffer dog. He later got out of his motorcade to inspect a section of the tall fencing that snakes between El Paso and its twin city Juarez on the Mexican side.
"They need a lot of resources. We're going to get it for them," Biden told reporters after his visit to the customs post.
- Explosive issue -
Biden is under huge political pressure in the face of spiraling illegal border crossings and applications for asylum by people making perilous journeys from regional countries afflicted by repression, poverty or severe crime.
Adding to the crisis has been a surge in cross-border smuggling of the highly addictive and often deadly narcotic fentanyl.
Biden's visit sought to respond to Republican accusations that he has been ignoring the situation.
But meeting Biden off Air Force One at El Paso's airport, Republican Texas Governor Greg Abbott handed him a letter blasting the visit as "$20 billion too little and two years too late."
In his meetings with Lopez Obrador and Trudeau, Biden will address the regional scope of the issue.
"This is something that's not unique to the United States," Homeland Security Secretary Alejandro Mayorkas told ABC News, noting that migrants are on the move from as far apart as Haiti, Venezuela and Nicaragua.
"It's gripping the hemisphere, and a regional challenge requires a regional solution," he said.
Biden on Thursday tried to tackle the problem, which has bedeviled US presidents for decades, by announcing an expansion of powers to expel people just showing up at the border without clearance. At the same time, a legal, strictly enforced pathway will be created for up to 30,000 migrants a month from Cuba, Haiti, Nicaragua and Venezuela.
The quota will be restricted to those who already have a US sponsor, while anyone attempting to cross the border illegally will be expelled in coordination with Mexico.
Human rights groups harshly criticized this as closing the door on desperate people, but the Biden administration says its actions will essentially kill the market for human smuggling networks, while encouraging legitimate arrivals.
Mayorkas acknowledged the lack of deeper solutions, telling reporters "we've very limited avenues for... dealing with a broken system."
However, he said that since a peak in mid-December, numbers of people stopped crossing illegally in El Paso have "dropped precipitously" from around 2,000 people a day to 700.
- Drug wars vs development? -
In 2021, the United States and Mexico announced a revamp of their fight against drug trafficking to address the root causes of migration, encourage economic development, and bolster curbs against cross-border arms smuggling.
Mexico is plagued by cartel-related bloodshed that has seen more than 340,000 people murdered since the government deployed the military in the war on drugs in 2006.
Days before Biden's visit, Mexican security forces captured a son of notorious drug kingpin Joaquin "El Chapo" Guzman, who is serving a life sentence at a US prison.
The United States had offered a reward of up to $5 million for information leading to Ovidio Guzman's arrest, accusing him of being a key player in the Sinaloa cartel founded by his father.
© Agence France-Presse
Related Articles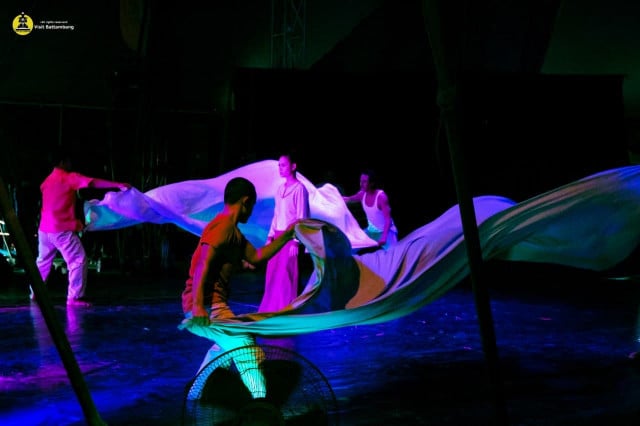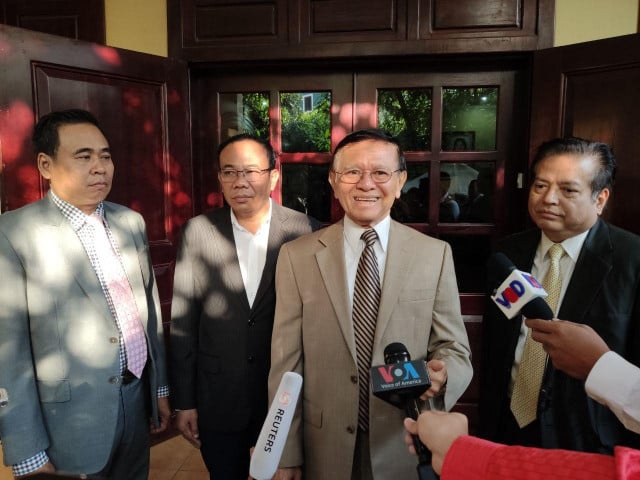 February 6, 2020 10:02 AM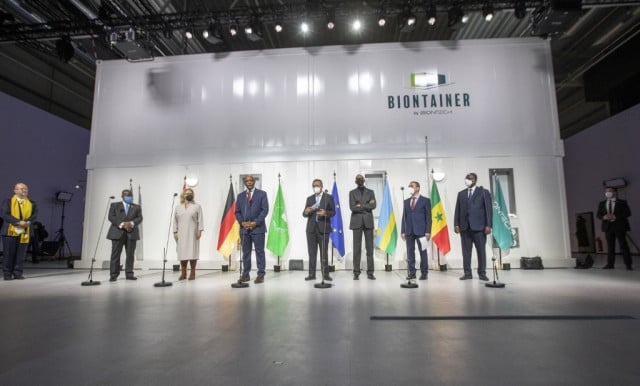 February 18, 2022 6:22 PM