Bids Invited for Kampot Mineral Exploration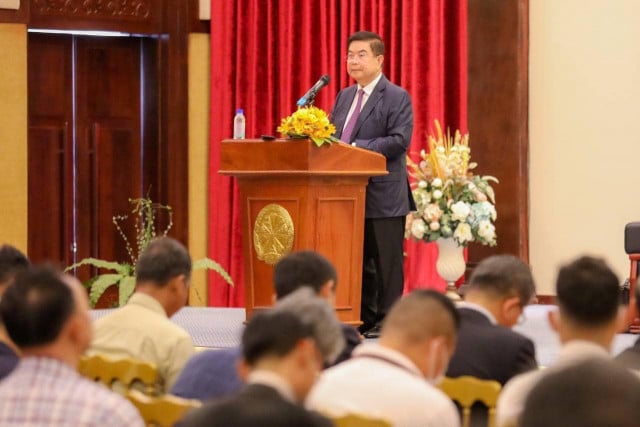 PHNOM PENH – National and international companies have been invited to bid for mining exploration licenses for 155 hectares in Kampot province.
The Ministry of Mines and Energy announced the opening of tenders on Nov. 23 for the land in Phnom Tvea Pram Bei and Phnom Chroy Kandol in Taken commune.
Bidders can apply for a license at the Department of Industry and Mineral Resources.
Application must be accompanied by the relevant documents and reports, enclosed in a sealed envelope with Competitive Application on the back, and submitted to the One Service One window of the ministry by Dec. 30.
Director-general for mineral resources Ung Dipola said the ministry had researched the area's potential for mining, especially limestone for cement and paint. The ministry had decided to open the area to the public for applications during the exploration phase.
"We strongly encourage both local and foreign investment companies to apply for a license," Dipola said.
After three years, if the exploration company finds enough minerals to be viable it can apply for the right to work the area as a business.
Cambodia would benefit in the exploration phase by getting clearer information about mining and creating jobs.
"Mineral resources belong to all people, so we design and develop well for the benefit of society, economy and environment," he said.
"We do our best to minimize the impact of development and create more profits for the nation."
Related Articles