Big Drugs Haul Found in Car with Military Plates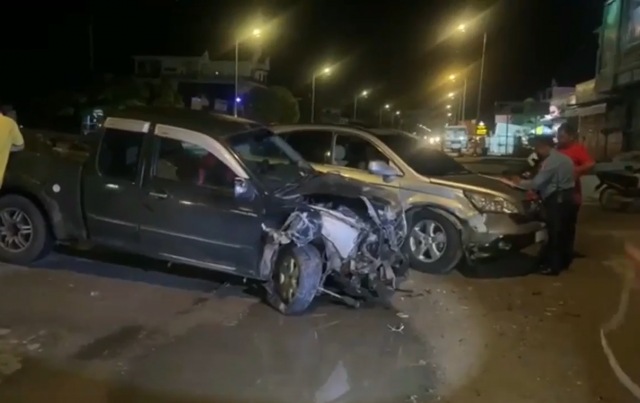 PHNOM PENH – A car with Royal Cambodian Armed Forces license plates has been found carrying 200 kilograms of drugs after it was in a traffic accident.
The accident happened along National Road 1 in Sangkat Veas Sbov, Khan Chbar Ampov, Phnom Penh on the night of Nov. 13. No one was injured but police found several packages of drugs in the car.
Major General In Song, spokesman of the Anti-Drug Department of the National Police, said the drugs were in 200 packs, each weighing one kilogram.
Two people in the car fled after the incident. However, In Song said that authorities could not yet determine whether they were members of the armed forces.
"We are identifying the suspects to arrest them," the spokesman said.
He told Cambodianess that it was initially thought that the drugs were smuggled out of the Golden Triangle, one of the most notorious drug-producing areas. The region is in Myanmar and borders Myanmar, Thailand and Laos.
Mao Soeuth, police chief in Chbar Ampov district, said authorities were working on traffic accidents and drugs found in the car and could not comment further on the case.

Originally written for ThmeyThmey, this article was translated by Sam Sopich for Cambodianess
Related Articles