Blinken Challenges PM on Ream Base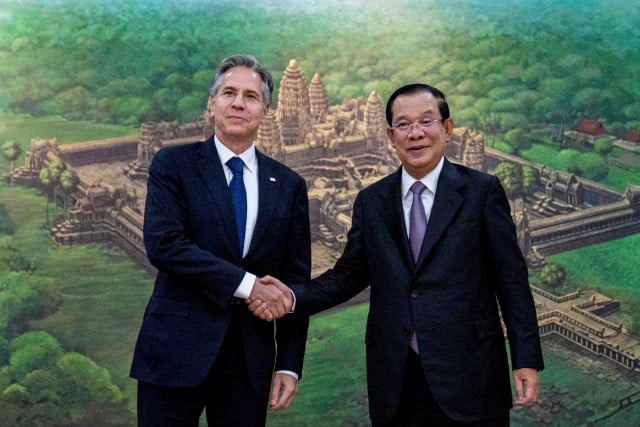 PHNOM PENH – America's top diplomat has asked Prime Minister Hun Sen directly to be fully transparent about Chinese activities at Ream Naval Base, democratic backsliding and respect for human and labor rights.
Secretary of State Antony Blinken met the PM on Aug 4 and said an exclusive Chinese presence would risk damaging Cambodia's sovereignty, regional security and ASEAN unity.
The US State Department said Blinken also urged Hun Sen to reopen civic and political space ahead of 2023 elections and make progress on democracy and respecting human rights by ensuring all Cambodians, including opposition leader Kem Sokha, can participate freely in the political process.
He further pressed the PM to release activists detained on politically motivated charges such as US-Cambodian dual citizen Seng Theary.
Blinken reiterated the US commitment to the Cambodian people and their aspirations for a more prosperous, democratic, and independent country, where all voices are heard and respected and the Kingdom's autonomy is protected.
The US urged transparency about the security relationship with China.
Foreign Minister and Deputy Prime Minister Prak Sokhonn has denied that the Chinese military will be involved in the Ream base.
He told Australian Foreign Minister Penny Wong in June that there were no foreign military bases in Cambodia but the country welcomed military aid from all countries.
Related Articles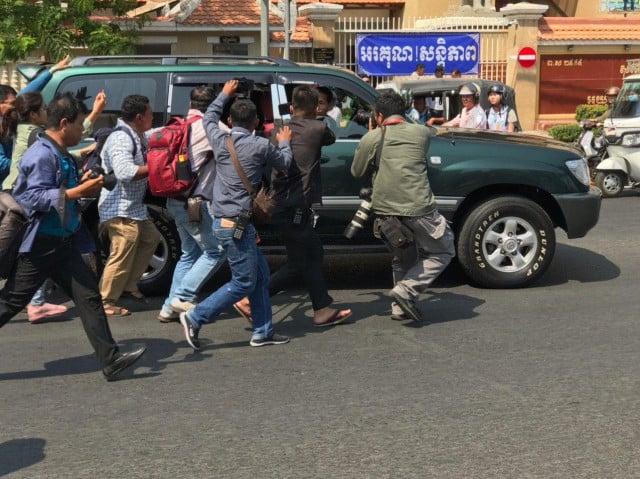 November 21, 2021 6:16 PM