Boccia Gold Winner to Defend Her Title at Home Turf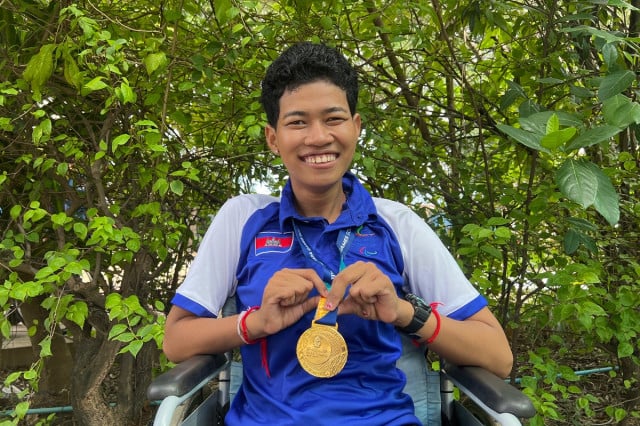 PHNOM PENH – Sorn Sas won gold for boccia at the 11th ASEAN Para Games in Indonesia and aims to defend his position in the upcoming Games in Cambodia.
Sorn Sas and other athletes with disability are training hard at the National Centre of Disabled Persons in Phnom Penh's Sen Sok commune.
Since 2019, after her parents transferred her to the centre, Sorn Sas has been training as a boccia specialist for the Paralympic Games. Boccia similar to bocce and is played by competitors who have a physical disability that requires the use of a wheelchair.
Born in Traing district of Takeo province, Sorn Sas could not finish her study beyond Grade 3 due to frequent illnesses longside her disability. She is the oldest of four siblings but the only one who had polio.
"I love this sport. My parents also strongly encourage me to train in this sport as well," Sas said. "My disability matches boccia."
Her hard work paid off when she won her first gold medal in her first international appearance in boccia's BC2 event during the 11th ASEAN Para Games in August in Indonesia.
She beat Gischa Zayana and Febriyanti Vani Rahmadhani, both female Indonesian athletes, 3-1 (1-0, 1-0, 0-1, 1-0) and 4 -3 (1-0, 0-3, 1-0, 2-0) respectively.
The success has greatly helped her improve her ability for the upcoming competition. Sas is determined to study her opponents' technique tossing the ball and to develop more strategies to win another gold medal.
Sorn Sas' father, Sorn San, could not believe his daughter's victory. He is proud of what his daughter has achieved for herself, her family and her nation.
"My excitement is like nothing else. I could not believe she could do sport and live until today. She fell ill very regularly when she was young. But now, she got a gold medal. I am very proud of her," San said.
San said he will accompany his daughter in the ASEAN Para Game of 2023 in Phnom Penh.
During the 11th ASEAN Para Games in Solo, organised between July 30 and August 6, 2022, Cambodia brought home 28 medals which included seven gold, 10 silver and 11 bronze in boccia, sitting volleyball (man), wheelchair basketballs (woman), table tennis, chess, athletics and swimming.
Cambodia sent 115 athletes to compete in 11 sports, athletics, swimming, sitting volleyball (man and woman), wheelchair basketball (man and woman), goalball, table tennis, chess, weightlifting, badminton, cerebral palsy football (five-a-side) and boccia.
Related Articles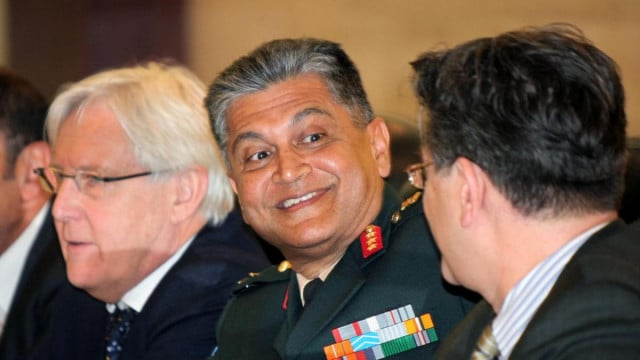 September 14, 2019 2:42 AM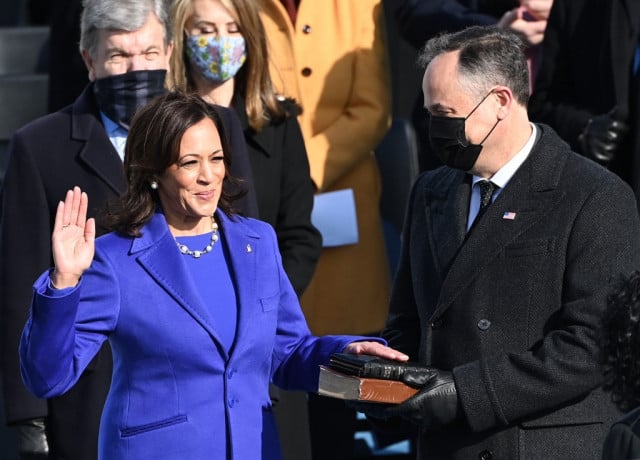 January 21, 2021 10:18 AM