Book Day Giveaways Promote Reading Culture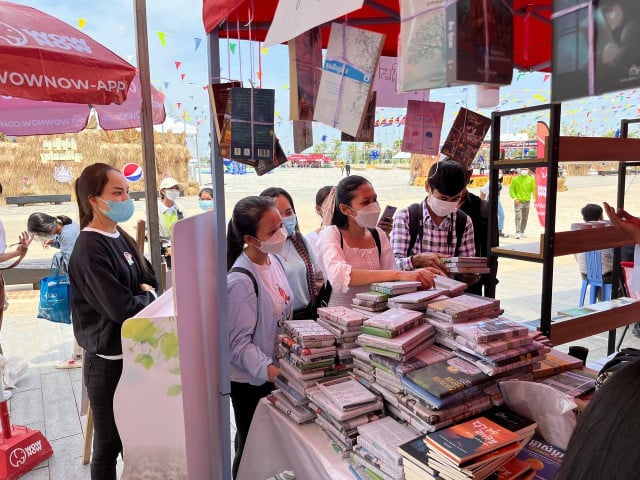 Readers get chance to mingle with authors at event
PHNOM PENH – More than 1,000 books are being given away on "Cambodia Book Day" to people who cannot afford them and to promote reading culture and independent learning, the Khmer Writers Association says.
A Cambodia Book Day event, hosted by the association, opened on April 6 and runs to April 10 at Morodok Techo Stadium and aims to promote local and international books.
Association president Proeung Pranit said the event is a chance for authors and readers to meet directly and create a good environment through book diplomacy. It encouraged authors to contribute to society by selling their books.
"We want to promote relations between readers and authors by this event so that they can meet and talk in a friendly way with their favorite authors," he said.
He said readers should not pass negative judgments on authors but should give clear feedback and encourage them to continue their writing.
"How can people rate an author's work as sub-standard? Maybe it's not their favorite writer. We should encourage authors to continue their writing to contribute to our society," he said.
Coming to this event encourages authors and provides a variety of books to promote the reading culture in Cambodia.
Sok Lak, a technical committee member of Cambodian Book Day, said there are 48 booths including publishers, associations, authors and libraries taking part to enhance reading culture and independent learning.
"We really want to see Cambodian people reading books more and more and for those who cannot afford, they can come to get books free," he said.
The book is a source of knowledge for Cambodian youth to increase their knowledge, and general information, especially passing experience from one generation to another.
This is a campaign for those who lack or have difficulty buying books, and an opportunity for people in the provinces or those having difficulty with financial issues to buy books and promote the reading culture in Cambodia.
"Even if the Cambodia Book Day is held in April, book days happen every day and everywhere," he said, "We want to see youth reading more and prioritizing books in their life."
Cambodia Book Day is also a place where readers can meet their favorite authors to have a friendly talk, get an autograph and create a good environment to buy books, he added.
Na Sovannann, a Book Day volunteer, said she is happy to see many people, especially young people come to the event to buy books and get one free.
"It's a good sign of an increasing number of readers interested in books," she said.
Sovannann explained to people how useful the book was and how to get it free. She wanted to hand the books to people who love reading but cannot afford them.
"Even if they get the book today but don't read it yet, I still believe one day they will read it that can change their habit of reading," she said.
As she noted youth seemed to be familiar with playing phone and online games rather than reading books so she wanted to see a better chance of their habit by reading and joining this event.
The Cambodian Book Day celebrates the 25th anniversary of World Book Day, established by UNESCO in April, 1995.
Related Articles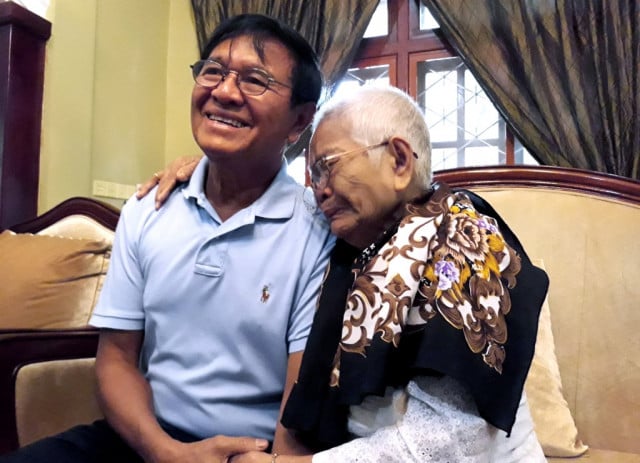 September 10, 2019 1:01 PM