Book Fair Success Prompts Annual Event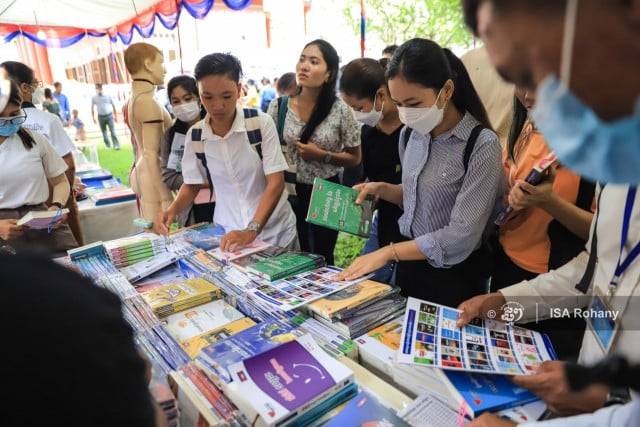 Thousands flock to Siem Reap exhibition
SIEM REAP – The Mini Book Fair in Siem Reap province is to become an annual event after the success of the first event on June 25. Organizers say the aim is to keep promoting the reading culture.
The event was coordinated by the Center for Khmer Studies (CKS) library with the cooperation of the American Corner Siem Reap, and attracted 5,000 visitors, five times more than expected.
The CKS library plans to organize this event annually, its head Chhor Sivleng said.
"As of now, we still have not thought about any new concept for next year's event yet, but it certainly will not go far from promoting reading through activities that raise awareness among people of all ages about the benefits," she said.
"We will try our best to connect people with the libraries.
"According to a large number of the people who visited the even, I am sure that gradually people, especially the young, will become more aware of the value and benefits of reading and culture," Sivleng said.
With 32 booths set across the CKS campus, Siem Reap Mini Book Fair aimed to bring together librarians, publishers and authors, bookstores, and educational institutions to encourage and stress the importance of reading, books and the library.
"We noticed that all types of books are of interest to the participants," she said.
"However, this depends on their age such as young adults who like Khmer or English novels, critical thinking and history while the children enjoy the children's books and activities such as drawing, coloring, painting and storytelling," Sivleng said.
The event passed without any significant challenge though some exhibitors and visitors suggested it should last longer and be given more space.
Major reasons for the initiative
The initiative had the aim of motivating a habit of reading, raising students' awareness of education and sharing information and ideas about their academic field, she said.
It was launched because young people and students in Siem Reap never had an opportunity to take part in a book fair like those in the capital city.


"So, we hoped to host an event which would give such a chance for students in Siem Reap province."
The event was organized with the participation of publishers, writers, libraries, and educational institutions and was followed by scholarship and educational talks.
These would bring understanding of the usefulness of reading to their attention.
Mengly J. Quach, a Cambodian businessman and philanthropist, said there should be an annual book fair in each province, especially at schools to promote a reading culture and to allow the representatives from all book companies to introduce their books to students and the public.
"The event allows children, young people, and adults of all ages to buy the books presented here today. These books – some are written by Cambodians and some are by foreigners – are useful for Cambodians of all ages," he said.
Chhouem Chankiry, a student majoring in tourism and hospitality management in Siem Reap province, urged those behind the fair to hold it annually. He said the event was good for students and especially for book lovers like him.
"I think the Siem Reap Mini Book Fair is good because it helps us know, learn, and see a lot of good books and new things around us," he said.
Nhok Boeurk, studying the same major, agreed that the fair encouraged a love of books among young people and students and for them to learn more about the benefits of reading.
"I also want to attend the book fair again if it'll be held next year," he said.
Related Articles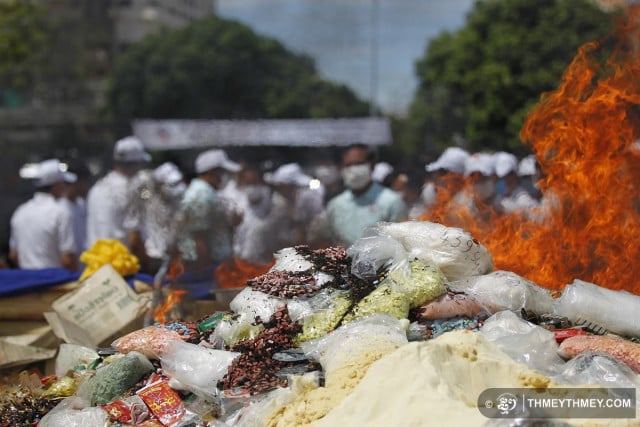 December 12, 2022 5:15 PM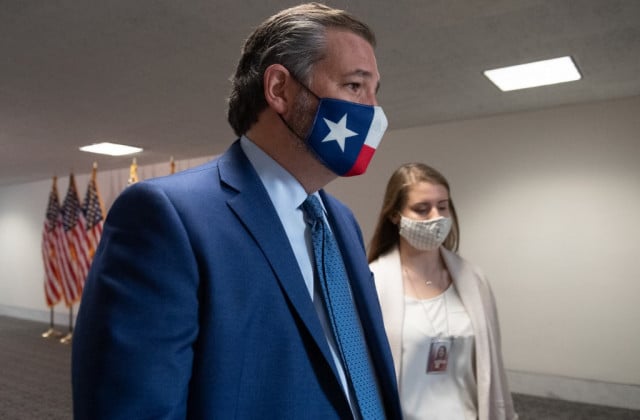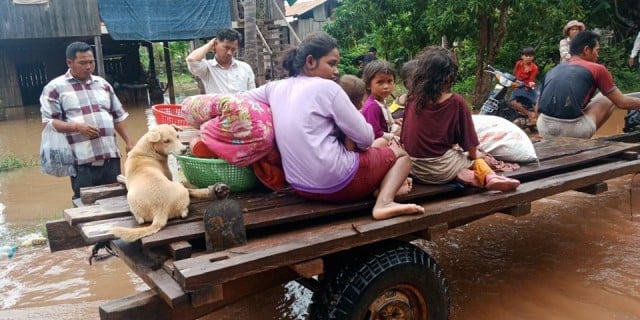 September 7, 2019 1:39 PM