Border Committee Chief to appear before the Supreme Council of Consultation Thursday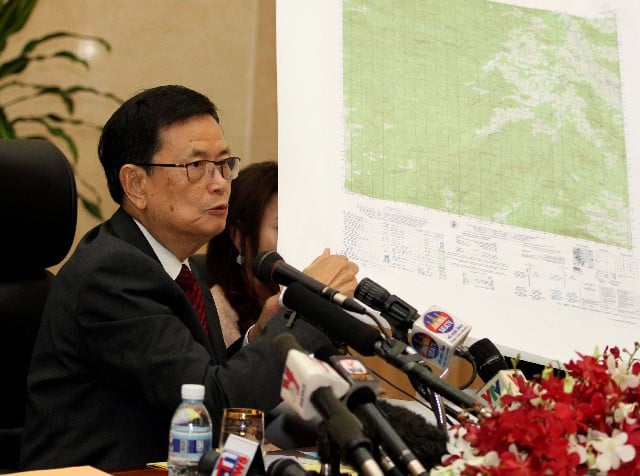 Phoung Vantha
October 9, 2019 2:47 PM
PHNOM PENH-- Var Kim Hong, chairman of the Cambodia Border Affairs Committee, is to take part in the border treaty process Thursday to help clarify some points such as marker positions along the Cambodia-Vietnam border, having received the green light from Prime Minister Hun Sen.

"Following the approval of Hun Sen, Var Kimhong will lead the delegation of the National Authority in Charge of Border Affairs to give a presentation during the framework meeting of the Council on 10 October," according to a press release of the Secretariat of the Supreme Council of Consultation (SCC) Wednesday.
Pich Sros, Cambodia Youth Party president and a member of the SCC, Wednesday sent a letter to Hun Sen requesting that Kimhong and his delegation clarify border agreement issues with Vietnam.
"Please, Samdech Techo, allow Senior Minister Var Kimhong to lead a delegation to appear before the SCC members to outline the positive and negative points regarding the two border agreements signed by Cambodia and Vietnam," he wrote in the letter.
Sros's goal, he said, is to ask Kimhong to point out the positive and negative points of the agreement in the boundary complementary treaty between Cambodia and Vietnam as well as the border demarcation procedures with other neighbors in order to answer questions of the public.
On Oct. 5, during a two-day official visit to Hanoi, Hun Sen and his Vietnamese counterpart Nguyen Xuan Phuc signed two documents regarding a supplementary treaty to the 1985 and 2005 treaties on national boundary delimitation, and also to acknowledge the completion of 84 percent of the border demarcation work.
The Grassroots Democratic Party (GDP) Monday expressed its concerns over the signing of the two border documents, saying in a statement that Cambodia does not yet have an independent expert committee working on border issues, history, law and demography.
In a statement, the GDP said that, with the country's current political situation in which Cambodia does not yet have national unity and, with the National Assembly ruled by a single party, the parliamentarians should not ratify a treaty or agreement on border issues.
"The GDP did not know whether Cambodia lost or Vietnam gained land through the signing of the agreements on Oct. 5," the GDP said in the statement.
Related Articles