Botioba Blames Injury Woes for Losses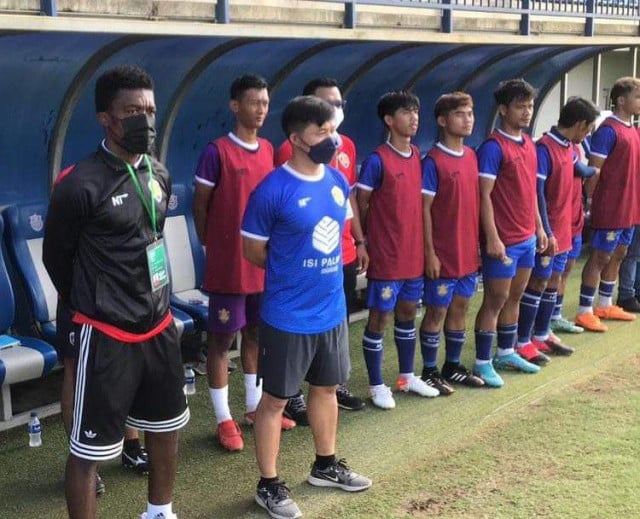 Key players missing as club slides
PHNOM PENH – ISI Dangkor Senchey head coach John Botioba has blamed injury to key players for his team's recent poor form.

The Cambodia Premier League 2 sides suffered back-to-back defeats in the four-week-old league which has seen the side dropped to seventh place.
"Abdel Kader Coulibaly has been out since week one and Baldwin Ngwa Afanwi has missed the last two games also due to injuries," Botioba said.
"We have some other Khmer players who are out too which has affected our game in the last two weeks," the Cameroon-born coach said.
ISI Dangkor started the season with a 4-3 win over Prey Veng FC in week 1 followed by a 1-0 win over Sotilo FC in Week 2.
Following injuries to their key striker, Kader, and AFA, both of whom have accounted for five goals this season, ISI Dangkor slumped to two back-to-back defeats scoring only one goal and conceding six.
The week 3 trip to AEU park ended in a 3-1 defeat to Asia Euro United and last weekend, Electricite Du Cambodge inflicted a 3-0 defeat on the Botioba-led side.
Manager Sovann Siek also blamed injuries for their slide. "We have injury concerns for our key players who missed the match and this has affected our form," he said.
Botioba, however, is optimistic that the depth of the squad is enough to see them bounce back as they prepare to travel to Koh Kong this weekend to face the league leaders.
"We have players that can step up, though their qualities are not the same. We will show a positive reaction next match," he said.
"It's normal for teams to have injury setbacks during the season. All teams face these moments. We continue to focus and keep working hard," he added.
Related Articles