Breaking a Bunch of Chopsticks is Hard: Workers Collaborate for Rights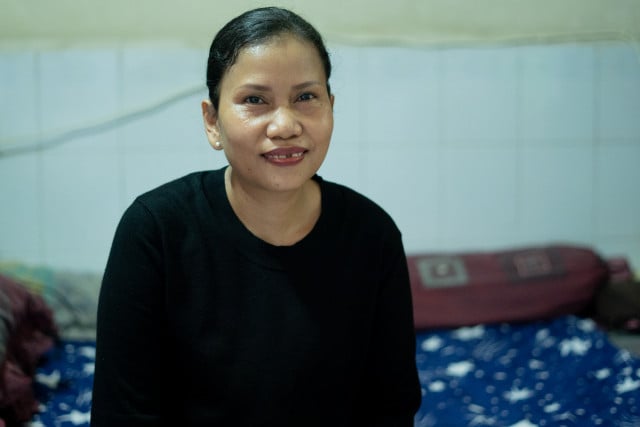 Oxfam Cambodia's Tan Visal caught up with Phon Sreymom, a member of the indigenous Brao community who moved to Phnom Penh for better access to healthcare and learned to fight for informal workers' rights
PHNOM PENH--Phon Sreymom, 41, is part of the indigenous Brao community in Ratanakiri Province. For almost ten years, she has been working as a domestic worker for an expat family. Before her current job as a domestic worker, Sreymom has worked as a cleaner at a private company and in a hotel.
Access to free healthcare means a lot to Sreymom. When her twin children were sick, there were still no healthcare facilities in her community in Ratanakiri Province and Sreymom could rarely afford the treatment. Back then, her best option was to travel from Ratanakiri Province to Phnom Penh to get her children treated at Kantha Bopha Hospital, but one of her twins could not be saved.
It was then that Sreymom decided that, in order to ensure her surviving child—now 16—could access healthcare, she would have to move to Phnom Penh.
In 2017, a friend suggested she join the Independent Democracy of Informal Economy Association (IDEA) to help represent her and prevent her from being exploited. Sreymom was uncertain at first, so she came to observe IDEA's activities at first before she understood what the organization was trying to do.
Thanks to the IDEA's activities and training, Sreymom came to understand her rights as a worker better and was able to negotiate better working conditions as a domestic house worker. IDEA left an important impression upon Sreymom, who came to see that informal workers like herself should also have the same rights as other workers in Cambodia.
"We were very happy and hopeful back then when we learnt about our rights and what we deserve even if we are domestic workers," she said. "IDEA's activities empower human rights and support female domestic workers like me to express our opinions. [Being a member of IDEA] has also helped me obtain the National Social Security Fund card that grants me free healthcare."
Often domestic workers face difficult working conditions: Abusive bosses, unpaid overtime, unapproved leave, violence, discrimination, and many of them have restricted access to outside. But domestic workers who are members of IDEA can bargain for more freedom and benefits. The marginalized collective workers are powerful, and IDEA is always there for them, said Sreymom.
"Breaking one chopstick is easy, but breaking a bunch of chopsticks is hard," Sreymom said, referring to the collaborative spirit of the informal workers, including tuk-tuk drivers, street vendors and domestic workers like herself.
"We don't have much support from other organizations. IDEA has been very helpful so far. During the COVID-19 pandemic, I got some money to settle my financial difficulties," she continued. "The union leader often calls and follows up with us on how we are doing and if we need any further support. So, I feel like they have our back."
Tan Visal is Social Protection Coordinator at Oxfam Cambodia
Related Articles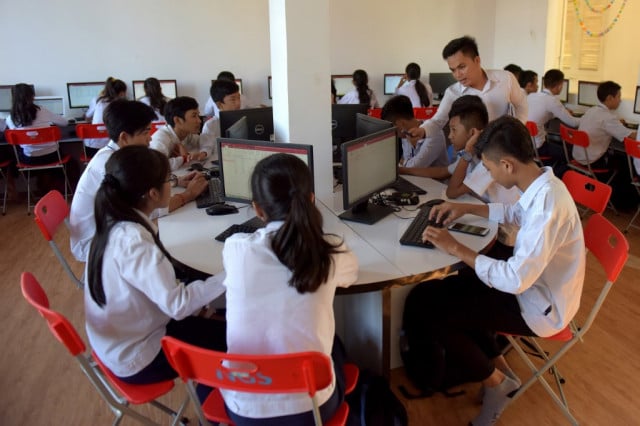 September 16, 2020 8:06 AM
December 16, 2021 4:06 PM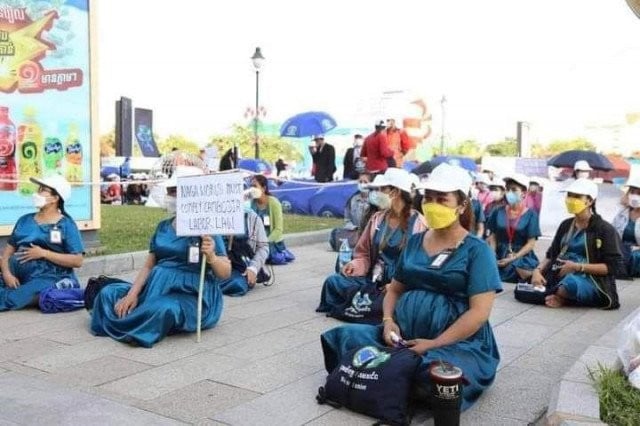 December 21, 2021 7:39 PM