Breaking News: Building collapses in Kep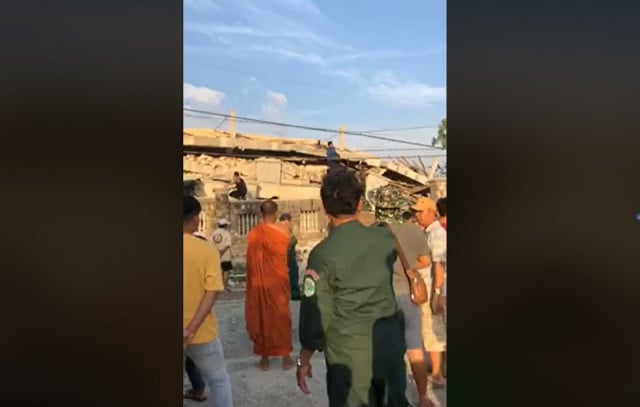 Phoung Vantha
January 3, 2020 10:19 AM
PHNOM PENH-- A building under construction collapsed this afterrnon, located in Kep commune, Kep district, Kep province.

Prum Kunthy, director of the Kep provincial administration, said that he could not give more information on the matter as he is currently on route to inspect the scene.
More than 20 workers were in the seven-story building when it collapsed in Kep on January 3, according to Keo Vy, a spokesman for the disaster management committee.

Related Articles