British Navy Ship to Visit Sihanoukville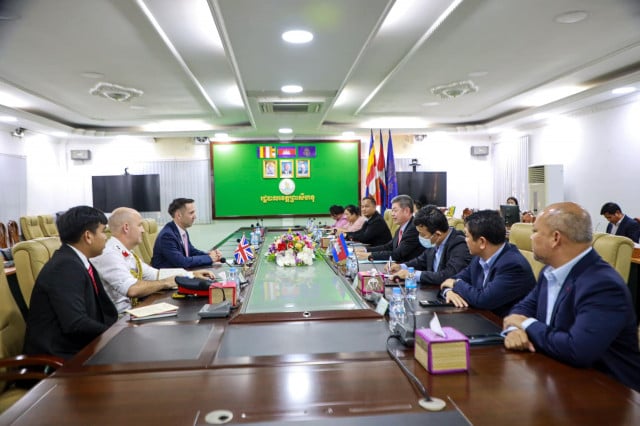 PHNOM PENH – A British naval ship will visit Preah Sihanouk province in February to strengthen cooperation between the countries and promote maritime safety.
The plan was discussed on Nov. 28 by British Ambassador Dominic Williams and Provincial Governor Kuoch Chamroeun.
Williams was accompanied by Colonel Jamie Murray, British defense attache based in Singapore.
Murray said the port call aimed to deepening ties between Britain and Cambodia, marking the beginning of a new page in Cambodia's history to ensure maritime safety. The patrol ship with a crew of nearly 100 will spend five days in port.
"We will work with the relevant authorities and have additional sports-related programs and engage with engineering schools," he said.
Chamroeun said he welcomed the British Navy to Preah Sihanouk province to strengthen the cooperative relationship.
As a member of the United Nations, Chamroeun said Cambodia had welcomed a series of foreign ships this year including those from Japan, Thailand and Canada to share experiences with the Cambodian Navy.
The US Navy docked most often and came to share experiences, do humanitarian work and provide medical check-ups for Cambodians.
"Sihanoukville has a port for Cambodia's exports, providing opportunities for cargo ships to enter and exit. We have land and air, but more than 70% of cargo transport is through ports," he said.
On Nov. 30, Murray paid a courtesy call on Vong Pisen, Commander-in-Chief of Royal Cambodian Armed Forces, and invited him to the ship arrival ceremony.
The UK still provides GSP incentives for Cambodian investors to export goods to the UK. While Cambodia-UK trade volume is less than $1 billion, Cambodian exports to the UK include clothing, footwear and appliances. Cambodia imports medicines and supplies from the UK.
Related Articles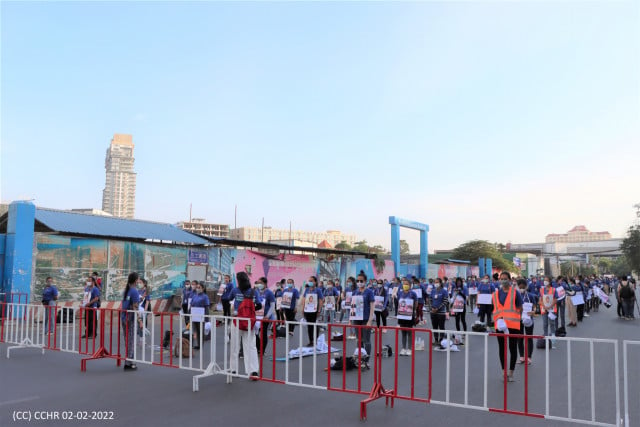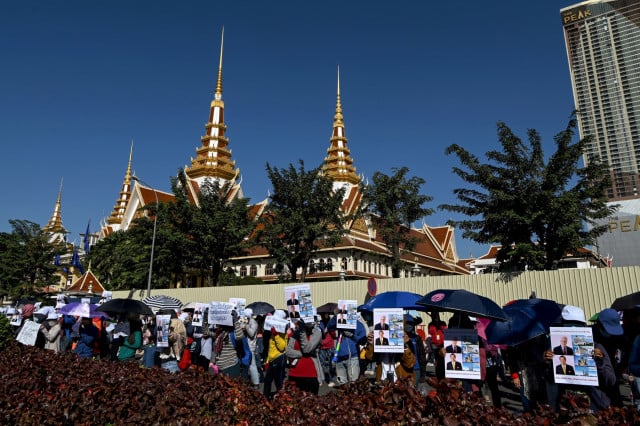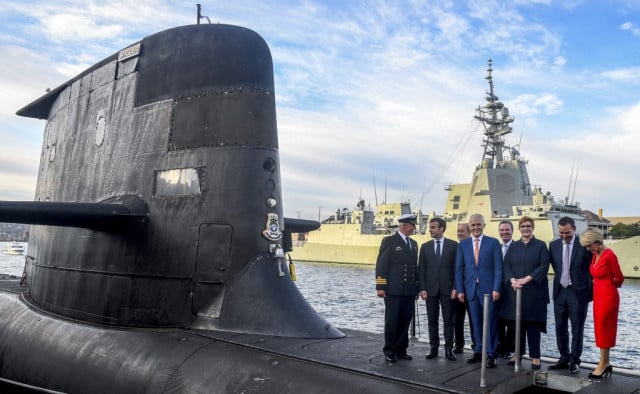 September 19, 2021 9:55 AM