Building Workers Win Safety Guidelines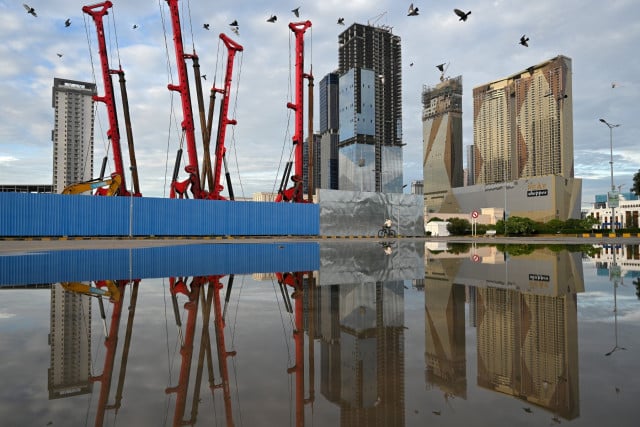 Union calls for rules to be effective
PHNOM PENH – The building union​ has called for effective implementation of safety guidelines set by the Construction Ministry with help from Australia.
Past inspections were carried out diligently only after an accident, the Building and Wood Workers Trade Union Federation of Cambodia said.
The guidelines were launched by Chea Sophara, Minister of Land Management, Urban Planning, and Construction, and Australian Ambassador Pablo Kang on May 24.
The Construction Workplace Health and Safety (WHS) Guidelines cover themes such as WHS obligations, PPE use, first aid and the protection of children and young workers, the Australian Embassy said.
They offer further protection to female construction workers, including processes for recognizing and responding to gender-based violence and harassment on the job.
The guidelines were created with the assistance of Australia's flagship $A51.7 million program, "Investing in Infrastructure."
"It is crucially important to have guidelines for workplace health and safety in place to help minimize risks and ensure improved safety at construction sites and surrounding areas," said Chea Sophara.
Union secretary-general Yann Thy said the guidelines are a great effort to further ensure the safety of construction workers as Australia has a better safety system than Cambodia.
Cambodia has many standards for the health and safety of construction workers but the implementation seems to be a gap as fatal accidents still happen, he said.
Thy referred to an accident in Sihanoukville in which four construction workers were killed when a cable broke and an elevator fell from the 15th floor on May 20.
"Australia partners with the ministry but the inter-ministry should actively implement the guidelines," he said.
Neither the embassy nor ministry spokesman Seng Loth could be reached for comment.
However, workshops on the guidelines will be held in Phnom Penh, Siem Reap, Sihanoukville and Senmonorom in June.
Over 500 attendees, including union staff, building companies and other stakeholders will benefit from discussing health and safety requirements based on the guidelines, the embassy said.
On Jan. 3, 2020, a seven-story building under construction in Kep province collapsed, killing 36 people, including six children, and injuring 24.
Yann Thy applauded an inspection committee that was set up after the incident. Two hundred inspectors were assigned and more than 100 buildings were found to have been constructed illegally.
Unfortunately, the committee seemed to work actively only at the time of the incident.
"We don't know what the government has been doing after the inspection," he said.
Workers not registered for social protection
Yann Thy said that the four workers killed during the elevator incident had not been registered in the National Social Security Fund (NSSF) – a responsibility for providing basic social security to workers.
"It is the main problem and the construction company must be responsible for it," he said. However, there were challenges, with many companies behind one construction site.
However, some companies unofficially compensate victims and their families by giving them money. The amounts differ from one company to another.
If it is not reasonable, the families of the victims encounter hardship or fall into poverty, he said.
"The workers are the breadwinners of the family. If they are gone, their family will live in difficulties," Thy said.
Cambodia's thriving construction industry employs between 175,000 and 200,000 people, many of whom are unskilled and work as day laborers.
Heng Sophannarith, deputy director-general of the NSSF, said that as of March, 334 construction enterprises were registered. At total of 39,567 workers, including 3,232 women, were registered to enjoy social protection assistance.
Employers must pay the contributions to the NSSF and face fines and jail if they fail to meet their obligations.
In the last three years, 20 workers have died and 295 were injured, including 35 women, according to the NSSF.
Related Articles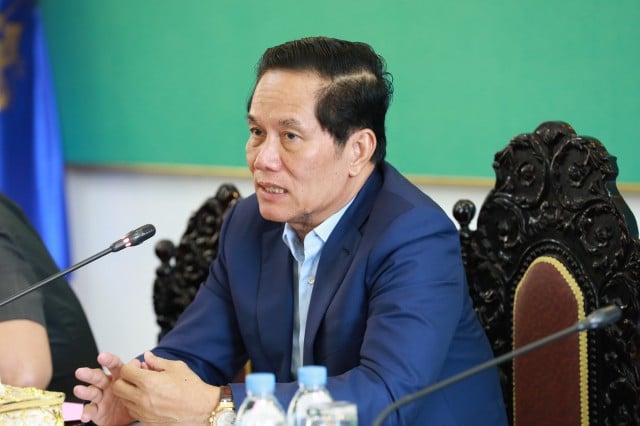 September 29, 2020 12:08 PM