Bun Roeung's Priceless One Century Old Wooden Villa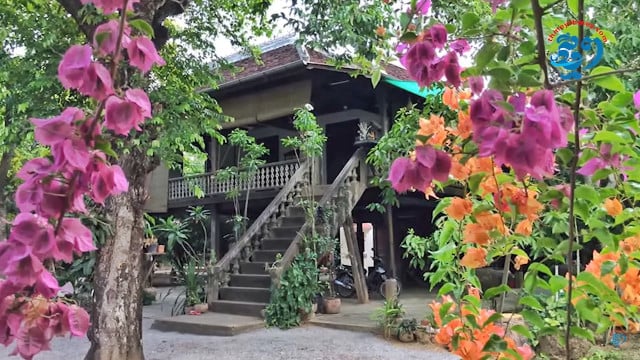 "I have no idea why, but from a young age, I just fell in love with this house. After 79' [The end of Khmer Rouge's bloodshed], I struggled to get this house back", exclaimed Bun Roeung, a generational owner of a one century old wooden house located in Battambang province.
Born 20 years younger than the house in 1940, Roeung puts her love and dedication in keeping her family's wooden villa preserved and alive through human interaction, storytelling and records. Before her, 2 generations of her lineage called this old-fashioned Cambodian house their home.
The province of Battambang, with its close proximity to Thailand, has a deep root in the history of kingship, colonialism, nobility and territorial struggle.
Residing inside a spacious land flanked by garden and colourful flowers, this wooden villa stands above ground on many stilts with two staircases exiting in different directions. On the upper floor, decorations inside her living rooms are old objects such as wooden closets, old tables, classic candle holders as well as the photographs of her ancestors locked tightly behind the glass sheet of the photo frames. On the ground level, hammocks, chairs made from palm tree trunks and rattan materials sit on top of a concrete platform waiting for visitors with tiring legs.
Despite the immense value of wood now, back then, it was a contradicting story.
"During that time, wood was cheap. The only costly thing was cement which we had to import from foreign land", she said. It took 3 years for the house to be constructed with a highly approximated cost of around 5,000 riels of silver. When adjusted for inflation, the compared value now would be a lot higher.
Living in this house with her mother, aunty and grandmother during her old days, Roeung recalls that some wooden furniture was confiscated during the Khmer Rouge regime. The remaining items may have aged for more than 100 years now.
"Some of these objects were the legacies from my great-grandfather to my grandfather during a wedding ceremony…", she continued.
Despite new houses with modernised reinforced concrete, she still loves this house which is her family's legacy. "I still love it even though it is a single ring as long as it is a legacy, let alone something as big as a house".
With the absence of her husband and the death of all her children since the war, responsibility on this wooden villa has been transitioned from her to her nephew.
As an elderly woman, Roeung prefers an old wooden house with natural airflow in a spacious land with minimal modern equipment since it offers her a sense of peace and a clear mind.



Ky Chamna contributed to this story.
Related Articles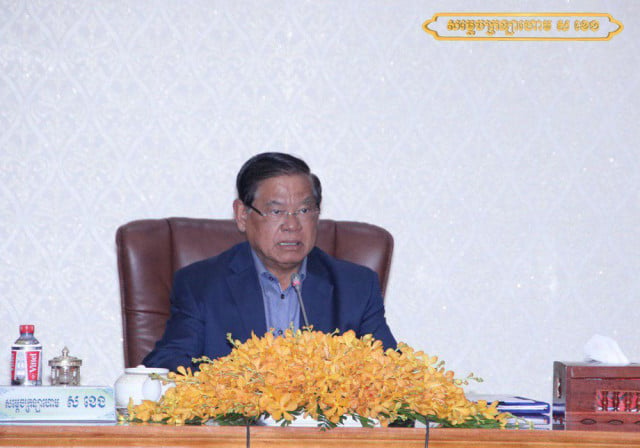 October 26, 2019 12:08 PM