Burning the Body of a Torturer: Duch's Cremation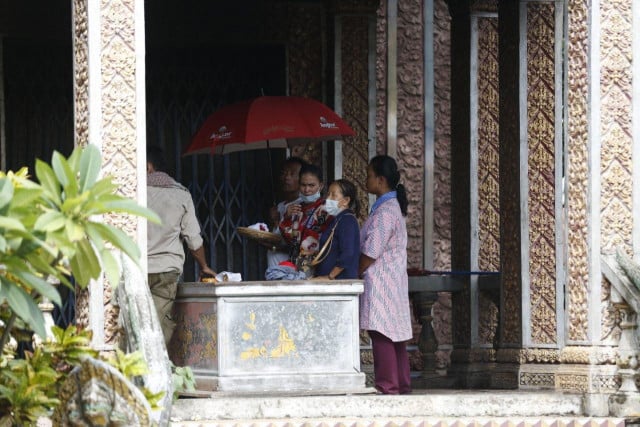 Phoung Vantha
September 2, 2020 9:23 AM
One of the last known Khmer Rouge commanders died on Sept. 2 and was rapidly cremated following a long bout of respiratory illnesses.
PHNOM PENH--Comrade Kaing Guek Eav, better known as Comrade Duch—the infamous director of Toul Sleng Prison during the Khmer Rouge's reign of terror—was today cremated at Wat Chak Angre Krom, in Phnom Penh. On the afternoon of Sept. 2, 2020, the body of the 77-year-old man who had orchestrated the deaths of thousands of his own people was turned to ashes.
Duch died at 12.51 a.m. on Sept. 2 at the Khmer-Soviet Friendship Hospital in Phnom Penh where—according to health officials who examined the man that had brutally ordered the executions of men, women and children—he had suffered from bronchitis, which led to serious respiratory complications.
Neth Pheaktra, spokesperson for the Khmer Rouge Tribunal said that after an autopsy, doctors handed over the body to his family, so the hurry to have the war criminal cremated was his family's decision.
This was not the first time that Duch had been hospitalized since being charged with crimes against humanity and war crimes.
According to the Kandal Provincial Court, Duch was sent to Chey Chumneas Referral Hospital in Kandal Province on Oct. 20, 2018 suffering from fatigue and respiratory problems that likely did not match the suffering he inflicted on his countrymen between 1975 and 1979.
After that doctor sent him to Khmer-Soviet Friendship Hospital on Oct. 21, 2018, and sent to the Prison unit on Nov. 13, 2018. Just a week later, on Nov. 20, Duch was back at Chey Chumneas Referral Hospital in Kandal Province before being transferred to Khmer-Soviet Friendship Hospital with kidney pains caused by a ureteral obstruction. He was sent back to prison on Dec. 17, 2018.
On May 4, 2019, he was sent to the Khmer-Soviet Friendship Hospital with swollen feet after being examined and sent back to the prison.
Duch's latest excursion from prison—where he was serving a life sentence—was to be his last. After being admitted to Chey Chumneas Referral Hospital once again on Aug. 31, 2020, he was transferred to the Khmer-Soviet Friendship Hospital where he died after receiving treatment in the early hours of Sept. 2, 2020.
According to Extraordinary Chambers in the Courts of Cambodia (ECCC), Duch was born on Nov. 17, 1942, Poevveuy village, Kampong Thom province. He had been a promising student with a talent for mathematics which later led him to become a high school teacher.
He was arrested in 1968 by Sihanouk's police, and then set free when Sihanouk was overthrown in 1970.
From July 1971 until January 1975, Duch was allegedly the Chairman of Office 13 or M13—another Communist Party security office north of Phnom Penh—according to the ECCC. His role as director at Toul Sleng Prison—often known as S-21—brought Duch a notoriety for merciless brutality as he oversaw the torture and murder of anywhere between 12,000 and 15,000 Cambodians.
He allegedly remained with the Khmer Rouge until he returned to teaching in the early 1990s. After the death of his wife in a burglary in 1995, he converted to Christianity and moved to Battambang Province where he lived until being discovered by a journalist in 1999.
While never justifying his actions, Duch was sentenced to 35 years in prison on July 26, 2010, convicted of crimes against humanity and war crimes.
Just last year, Nuon Chea—a.k.a. "Brother Number 2"—also died, leaving just Khieu Samphan, the former head of state of the so-called Democratic Kampuchea, alive.
Duch, Chea and Samphan were the only three Khmer Rouge commanders ever sentenced following a genocide that wiped out nearly one quarter of the Cambodian population.
Related Articles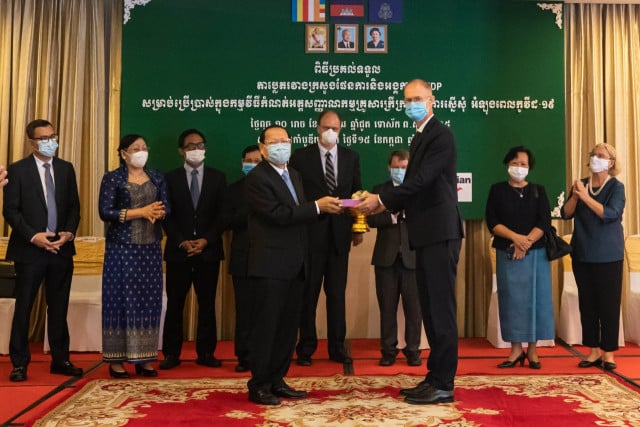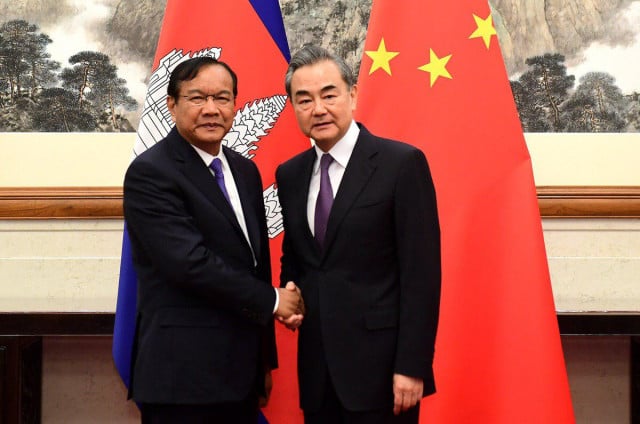 December 22, 2020 2:32 AM