Calls for More Regional Collaboration Between Civil Society Organizations in Southeast Asia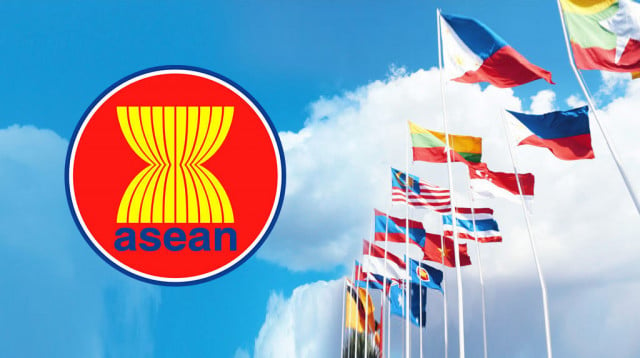 A host of prominent civil society organizations from the region have banded together to call for stronger networks of grassroots organizations to foster the ASEAN spirit.

PHNOM PENH--Leaders from a range of civil society organizations (CSOs) in Southeast Asia on Tuesday (June 2) called for a people-centric approach to tackling both the Coronavirus Disease 2019 (COVID-19) in ASEAN.

Hosted by the Secretariat of Indonesia CSO-NGO Network-of-Networks, (SEJAJAR) and in collaboration with International Council Volunteering Agency (ICVA) and the Humanitarian Advisory Group (HAG), Tuesday's webinar explored the need for a people-centered approach to COVID-19.

Throughout the region, as of June 2 there are more than 92,674 confirmed COVID-19 cases and 2,805 deaths have been recorded as a result of the virus. However, the pandemic has affected regional production chains, migrant communities, low income urban communities as well as vulnerable groups across the region.

Panelists in the webinar noted that CSOs played an important role in responding to the pandemic and its resulting crises, whether through health, humanitarian, social or economic measures.

"CSOs are really addressing the critical needs through collaboration with governments and other key actors to complement and synergize with other existing services.

"This is also because the people-centered blueprint of the ASEAN community has previously generated great momentum for more inclusive cooperation between CSOs and governments and actors," said Qingrui Huang, acting Regional Representative for Asia and the Pacific of ICVA.

Huang went on to say that CSOs played a vital role in policymaking and called for stronger mechanisms for CSOs to collaborate with governments throughout the region.

It was worth recalling that in a special summit held virtually on April 14, ASEAN leaders pledged to establish the so-called COVID-19 ASEAN Response Fund and provide necessary medical supplies.

This, another panelist noted, demonstrated ASEAN leaders' commitment to promoting the region's collective response to the pandemic as a community, in accordance with humanitarian response frameworks.

"I think the spirit of 'One ASEAN One Response' can be a path for COVID-19, we need to have vision and the feeling of 'we' for the COVID-19 as we already had for other major disasters," said Adelina Kamal, executive director of the ASEAN Coordinating Centre for Humanitarian Assistance on Disaster Management (AHA Centre).
As the region is more prone to both traditional as well as non-traditional security issues especially natural disaster, Huang stressed the role of CSOs in the region will be even more critical beyond pandemic world.
Greater Collaboration with Grassroots Organizations Needed

In order to successfully realize the vision of a people-centered ASEAN, which refers to a situation in which people remain a centerpiece of ASEAN policies and civil societies are able to actively participate in ASEAN decision making process, it requires more robust collaborations between CSOs to speak on grassroots communities' behalf, the panelists urged.

According to Huang, there remains much to be done and improved upon for CSOs and one of the key problems is flexible funding, she said, adding that more innovative ways are needed in order to empower them.

Sok Phoeuk, country representative of Asian Disaster Preparedness Center (ADPC), agreed that flexibility is the main challenge for local CSOs.

"Some of local NGOs in Cambodia mentioned to me that they have faced difficulties doing their work during this COVID-19 crisis because their donors are not flexible to move around. They just stick to their programs they planned from the beginning," Phoeuk told the forum.

"But I think to deal with this, they [CSOs] need to be ready and well-recognized to get direct funding from the [international] donors," he added.

Beyond sustainable and pliable financing sources, Denison Jayasooria, who is a co-chair of Malaysia CSO-SDG alliance, observed that there has been no strong engagement or solidarity among CSOs across the region taking the COVID-19 into account.

"There is no strong engagement between CSOs with some vulnerable groups like migrant workers as well as stateless people," Jayasooria noted.

At regional level, there exists a strong level of state-to-state cooperation based on the ASEAN spirit, as well as private sector engagement with states, he continued, "But I think civil society in the region doesn't seem to have a strong base, for example, the ASEAN people forum and other platforms which are inclusive, transparent, accessible and cross-sectoral."

While civil society groups need to be open and transparent, which Jayasoori noted could open a path for engagement, he reminded member states of ASEAN to respect the role of civil society, calling them critical providers of information on the ground.

Proposed Center for Civil Society Organization Engagement

As regional civil society groups' engagement with grassroots movements remains insufficient, Jayasooria suggested the creation of more people-to-people and community-to-community platforms—including village-to-village cooperation, forest community networks and more.

"This is to cultivate the ASEAN spirit," he explained.

In the meantime, the expert also recommended the region set up a new Center for Civil Society Organization Engagement, which has very clear policy, structure, modality for transparency.

"[It] should be comparable to United Nations Economic and Social Commission for Asia and the Pacific (UNESCAP) or United Nations Department of Economic and Social Affairs (UNDESA) in the high-level political forums in New York, Geneva or Nairobi.

"This engagement can be really vital, meaningful and not by who is the chair of the ASEAN summit for that time," he said.
Related Articles