Calls to Child Helpline Cambodia Reflect the Psychological Impact of the Pandemic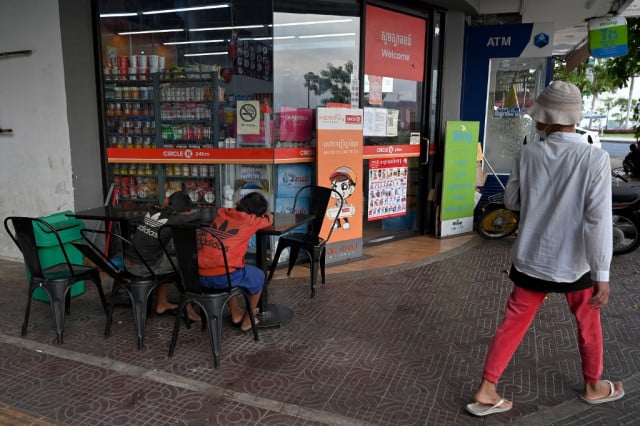 Po Sakun and Phoung Vantha
May 10, 2021 7:02 AM
While the volume of calls has shrunk in line with capacity of the hotline's counsellors, more teenagers are facing unemployment and financial difficulties as family life feels the stress of the pandemic.
PHNOM PENH--The number of calls to Child Helpline Cambodia (CHC) regarding mental health issues have risen sharply since April 2020, with 2,182 calls made to the hotline in the space of a month, according to Thoun Sreypov, a counselling supervisor at CHC.
Mental health across Cambodia became increasingly desperate since the advent of COVID-19, but many of these consultative calls came from Phnom Penh and Kandal Province during the lockdown. This, Sreypov reflected the impact of the COVID-19 restrictions on Cambodians' mental health.
"The number [of calls] for previous months were all fairly similar, but since April 2020 saw more calls to our 1280 hotline," said Sreypov.
While the 1280 hotline is open to all Cambodians, it mostly provides counselling consultations for parents, teenagers and children, but during the pandemic, the service has fielded calls from a wider range of people on a narrower range of concerns all stemming from COVID-19.
Living conditions under lockdown, fear of infection, strained family relationships, financial difficulties, unemployment, migration and human trafficking, along violent parents and the challenges of learning online were big fears that united the many callers, according to Sreypov.
"It was teenagers aged 14 to 18 who called to us the most," she said, adding that CHC follows up with cases after the first session of counselling to check in on callers' situations.
However, while the number of calls pertaining to emotional, financial and pandemic-related stress has increased, Sreypov said that the number of calls by volume had actually fallen from around 50,000 in 2019 to around 40,000 over the course of 2020.
Although this isn't what might be expected, given the turbulent uncertainty that came to define 2020, Sreypov suggested that the drop in calls could also be reflection of CHC's diminished capacity during the pandemic.
"Since the COVID-19 outbreak began in Cambodia, we have not been able to get out into the communities and so we haven't been able to let people know about our services or offer in-person services since 2019," she said.
People also can report violence against children, violence against women, unsafe migration, human trafficking, cyber violence and more by calling 1280—which is operated 24/7 and free to call—for confidential support from CHC who are able to cooperate with authorities where necessary.
As lockdown regulations have eased and many Cambodians left Phnom Penh for their home provinces in the last week, the risk posed by COVID-19 remains high as cases continue to rise by around 500 per day and life is far from returning to normal.
On May 10, the Ministry of Health reported 506 new COVID-19 cases, 495 of which were locally transmitted and 11 were imported, bringing the total number of recorded cases to 19,743. While 7,820 people have recovered from COVID-19, 126 people have officially died from the virus, leaving an estimated 11,797 active cases.
However, the Ministry of Health's recent decision to withhold vital information during the deadliest COVID-19 outbreak in Cambodia has made it difficult to track the spread of the virus accurately.
Related Articles