Cambodia, a Future Ex-Rural Country?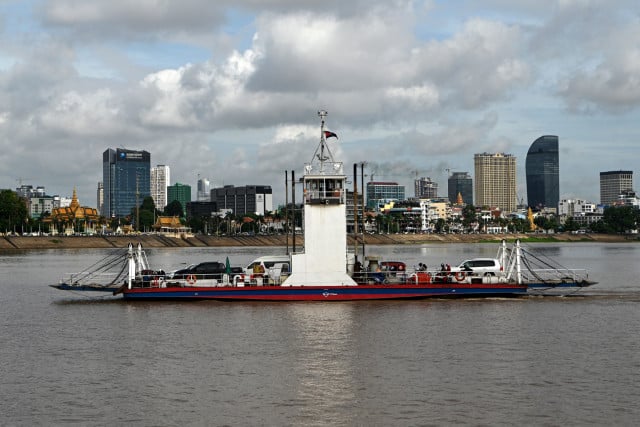 In the photo album of the world browsed through by a tourist in a hurry, which images of Cambodia does one still see today? Definitely those of green rice fields languishing at the foot of phnom (hills), sprinkled here and there with houses on stilts filled with carefree children and surrounded by clumps of sugar palm trees whose tops tickle nonchalant clouds. And no doubt, photos of the millennium-old temples rooted in the mysteries of the past lit up by mesmerizing smiles.
And this is what must be revised. Granted, some corners of the countryside that perfectly replicate the ancient times still exist, and the ruins of temples will remain standing for a few more decades.
But a radical change is taking place every day.
According to recent forecasts of the Ministry of Land Management, Urban Planning and Construction, Cambodia's urban population will reach 7.92 million by 2030, amounting to 44 percent of the total population, compared to 6.13 million, that is, 39.5 percent of the population, in 2019.
So tomorrow, since 2030 is not far off, nearly half of the country's people will be living in urban areas. Which will gobble the countryside, costal and forest areas.
The very new will replace the very old, which is not necessarily a bad thing. And this Cambodia bubbling with concrete and tar is attracting investors and developers from here or elsewhere. The real estate and construction sectors have become the driving force of the economy. According to ministries' data, investments in the building industry have reached $24 billion over the last five years.
With this outpouring of money, what took five to six generations to be accomplished in other countries will be done here in two. Barely enough time to reflect on it and it's already done. Pressure on the infrastructure and natural resources, garbage management, disaster prevention during global warming, and so on: There is no lack of challenges to be met in order to build a sustainable environment for the urban populations without this being detrimental to rural areas.
The Cambodia of tomorrow, happy or unhappy, is undeniably taking shape in its cities being developed. But also in its countryside that nostalgia will not be enough to preserve.
Related Articles