Cambodia Airways launches Phnom Penh-Beijing direct flight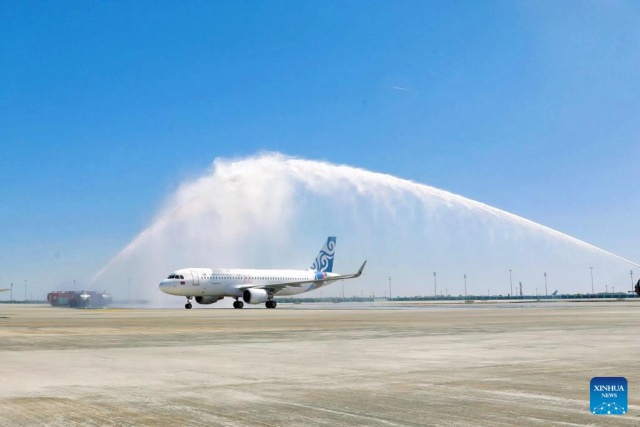 PHNOM PENH,-- Cambodia Airways has launched its first direct flight between Phnom Penh and Beijing, aiming to meet rising travel demand between the two destinations, the airline operator said in a press release on Tuesday.

An inaugural flight KR991 landed at Beijing Daxing International Airport on Monday, the press release said, adding that the first flight KR991, operated by an Airbus-A320 aircraft, departed from Phnom Penh International Airport in the morning and landed at Beijing Daxing International Airport in the afternoon.

On the same day, the return flight KR992 departed from Beijing in the afternoon and arrived in Phnom Penh in the evening, it added.

"Prior to the departure, Cambodia Airways was determined to make the trip memorable for our passengers by preparing some special souvenirs to be distributed at the boarding gate," the press release said.

Cambodia Airways is offering a three-times-a-week service, scheduled regularly on every Monday, Wednesday and Friday, the press release said.

"The opening of this new route is expected to strengthen trade, investment, culture and tourism ties between the two cities," Simon Xu, commercial director of Cambodia Airways, told Xinhua.

"We hope that this new route will help bring more Chinese tourists, business people and investors to Cambodia," he said.

Several airlines have recently resumed direct flights between Cambodian and Chinese cities after the world's second largest economy optimized its anti-COVID-19 strategy and resumed its outbound group tours earlier this year.
Related Articles