Cambodia and ASEAN to Combat Illegal Trafficking of Cultural Properties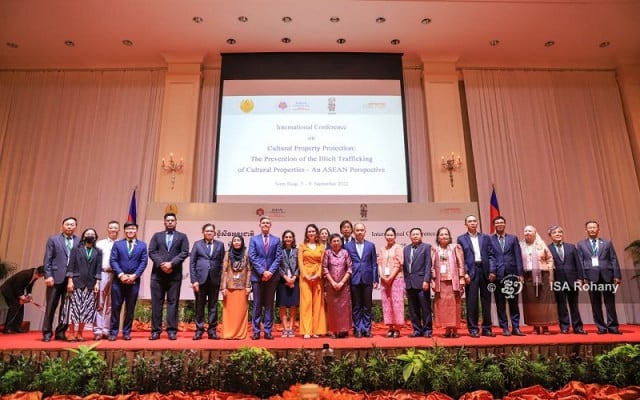 SIEM REAP – Cambodian Ministry of Culture and Fine Arts and ASEAN member states agreed to work together to prevent and combat the illegal trafficking of cultural properties, which affects Southeast Asian heritage sites and local communities, according to Cambodian Culture Minister Phoeung Sakona.
In the past years, through Cambodia's efforts and international cooperation, the country has been able to bring back cultural artifacts that were previously traded on the international art market, the minister said on Sept. 5 in Siem Reap province, at an international conference on the protection of cultural property.
The ASEAN International Conference on the Prevention and Control of Illegal Trade in Cultural Property is being held from Sept. 5 to 8, both online and in-person, in Cambodia's tourist capital. It is coordinated by the Ministry of Culture and Fine Arts, in cooperation with the US's Antiquities Coalition.
"Cultural vandalism has caused serious damages to Cambodia's cultural heritage sites and diminished people's understanding of the country's history and identity. Those national cultural treasures should be in their original places as the soul and the national prestige," Sakona said.
In his opening remarks, Cambodian Foreign Minister Prak Sokhonn said Cambodia has been working hard to bring historical treasures back to the country. Last month, 30 looted antiquities that were smuggled out of Cambodia during the country's unstable years were returned to Cambodia, in cooperation with the U.S.
"We would like to thank our international partners, especially the U.S., for helping to get back these stolen antiquities, stop the smuggling, and return the cultural treasures to Cambodia. We expect that through our commitment to cultural heritage treasures and international alliance, many more antiquities that were stolen, and are in the U.S. as well as in other countries, will be returned back to Cambodia," the foreign minister said.
Sokhonn went on to say that this such a challenge is not only faced by Cambodia, but also by other ASEAN member states. Art smuggling involves wealthy collectors, private dealers, gallery owners, and even some of the world's most prestigious museums. The conference aimed to discuss the matter and seek solutions between ASEAN culture and fine arts ministers, and international experts.
On Sept. 7, Culture Minister Pheourng Sakona will chair the international plenary meeting and an ASEAN meeting with other culture ministers. It will be the opportunity for relevant parties to strengthen the cooperation between ASEAN member states and major international partners from Asia, Europe, and the U.S. to discuss the means in the ASEAN framework to combat this cross-border problem.
Related Articles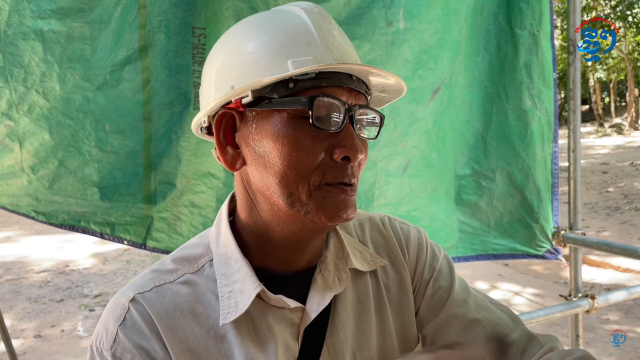 December 6, 2022 10:31 AM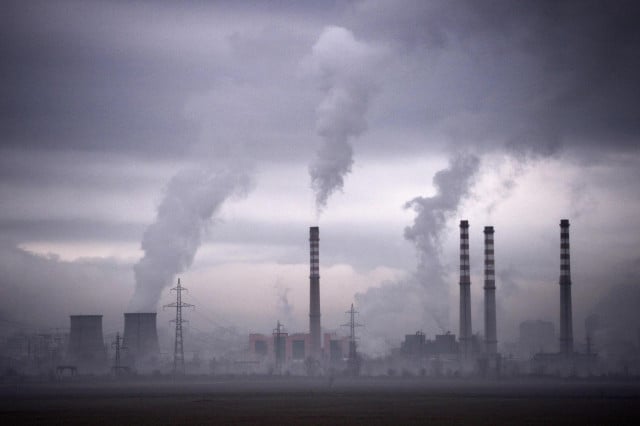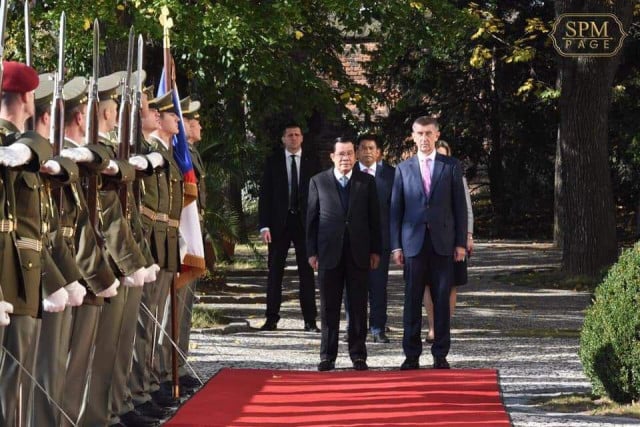 October 15, 2019 11:45 AM