Cambodia and EuroCham join hands to combat counterfeit goods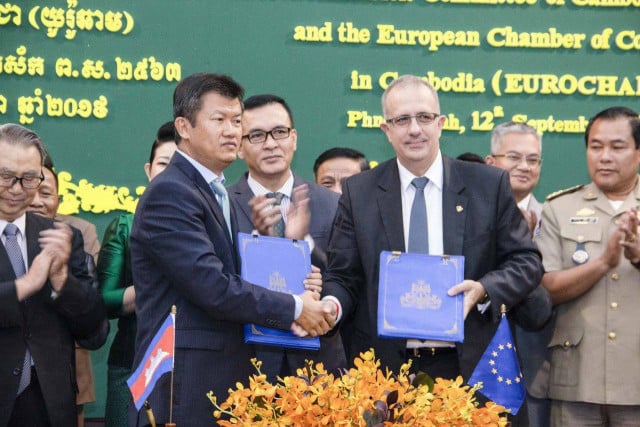 Phoung Vantha
September 13, 2019 7:13 AM
PHNOM PENH –​Representatives of the Cambodian police and European business association have singed a memorandum of understanding (MoU) pledging to work together in combating fake products in the Kingdom.

The aim is to provide a better protection to all businesses and prevent ordinary citizens from falling victims of counterfeit goods, said Meach Sophana, a police general and chairperson of the Counter Counterfeit Committee of Cambodia (CCCC).
He made the comment after signing the MoU with Arnau Darc, president of the European Chambers of Commerce in Cambodia (EuroCham), at the Ministry of Interior on Thursday.
"We will exchange information. We will cooperate on training to improve our understanding about the logos of products and about the products violating copyrights that are imported to Cambodia," he said
Arnaud Darc, president of EuroCham, described the MoU as a good mechanism to ensure that companies and distributors who invest in Cambodia are not bringing in fake or illegal products into the country.
"We need this collaboration to be efficient in order to eradicate the plague of counterfeit products and protect consumers against the danger they represent for them," he said.
Sophana, the CCCC's chairperson, urged the members of the public to be extra careful with medical products advertised online, noting that they often have not been reviewed by the government and introduced online by distributors who operate without proper license and registration.
His unit burned approximately 70 tons of counterfeit products in March this year. The products had been confiscated during raids of businesses suspected of being engaged in importing and producing fake goods.
​
Related Articles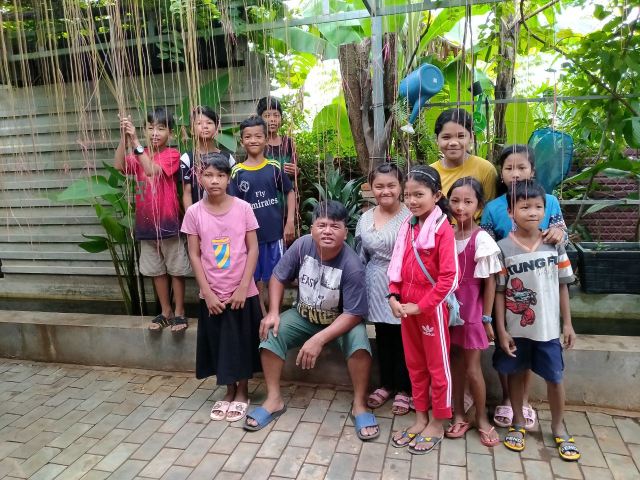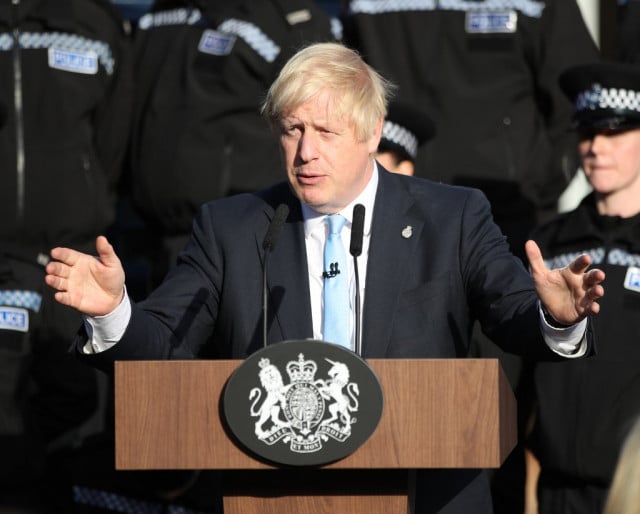 September 6, 2019 3:42 AM