Cambodia and India Hope to Promote the ASEAN-India Strategic Partnership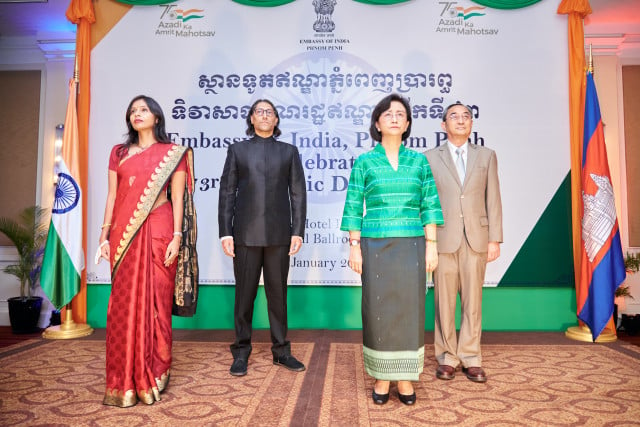 The two countries also intend to maintain and expand their bilateral relations
PHNOM PENH--Cambodia as the current chair of the Association of Southeast Asian Nations (ASEAN) on Jan. 28 pledged to work with India to expand bilateral ties as well as regional cooperation.
At the reception for the Celebration of the 73rd Anniversary of the Republic Day of India, Minister of Women Affairs Kantha Phavi said that Cambodia will work with other ASEAN countries to further develop relations with India.
"As ASEAN chair this year, Cambodia is ready to work closely with other ASEAN member states and India to lift the ASEAN-India Strategic Partnership to new heights," she said, adding that the close cooperation will be mutually beneficial in upholding peace, security, prosperity and sustainable development in the region.
The minister also noted significant development in bilateral relations between Cambodia and India, singling out the special people-to-people links through similar cultures and civilizations as well as the ongoing support provided by the Indian government and its people particularly during the COVID-19 pandemic.
"I wish to express my profound gratitude to the government of India for its commitment and constant support to Cambodia in political and financial domains, in assistance programmes, which contribute significantly to the socio-economic development of Cambodia," Phavi said.
During the reception, Indian Ambassador Devyani Khobragade said that India stands ready to promote cooperation with ASEAN under Cambodia's leadership.
"I look forward to working with my Cambodian friends and members of the Indian community, who have adopted this country as their second home, to take our mutually-beneficial relationship to ever greater heights in this important year of Cambodia's ASEAN chairmanship during which we also celebrate 30 years of India-ASEAN Friendship," she said.
Khobragade also expressed her thanks to the Cambodian government and people for the active support given to Indian communities in the country, stressing that India considers Cambodia as a neighbour and relative through civilization and culture, a close friend and a strategic partner for peace and growth.



India and Cambodia formally established diplomatic relations in 1952. Indian Prime Minister Jawaharlal Nehru visited Cambodia in 1954, the country having declared its independence the year before.
Both countries enjoyed friendly relations until 1975 when ties were cut during the Khmer Rouge regime. Relations resumed in 1981 with India becoming the first country to recognize the Phnom Penh government of the People's Republic of Kampuchea then led by Heng Samrin.
Related Articles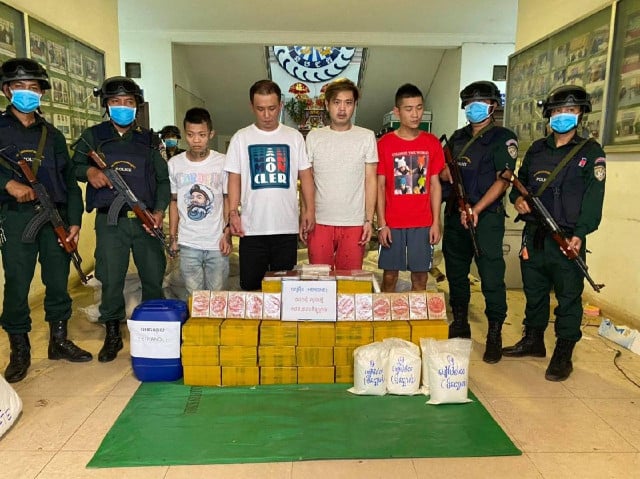 October 16, 2020 12:05 PM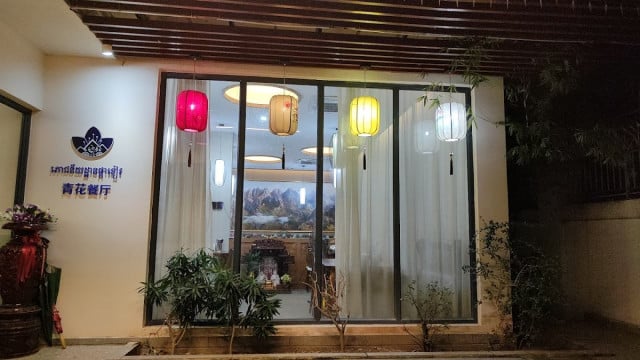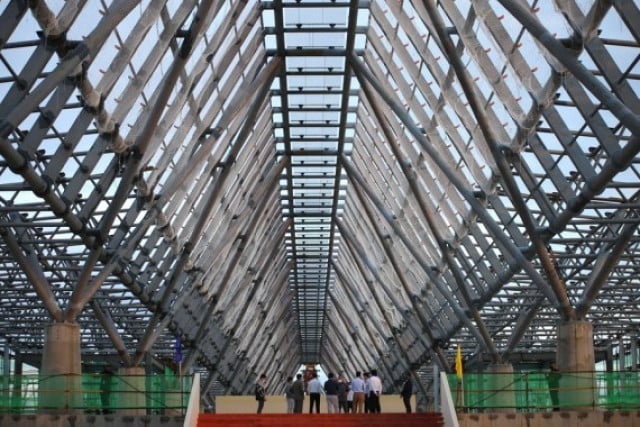 November 25, 2022 10:29 AM