Cambodia and Indonesia Express Hope that Travel between the Two Countries Will Soon Resume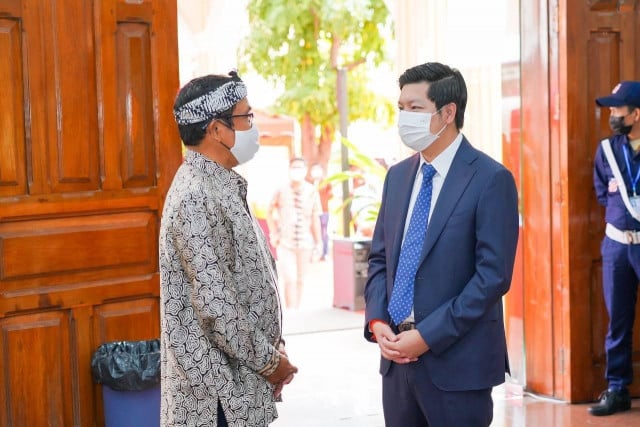 The Indonesian Embassy held an event to discuss moving forward in tourism during the pandemic

PHNOM PENH--Sok Sangvar, secretary of state for the Ministry of Tourism, on Nov. 27 said he is hopeful that tourism will soon restart with direct flights between the two countries resuming with the appropriate COVID-19 measures.

Speaking during a program for tourism-industry representatives held at the Embassy of Indonesia in Phnom Penh, he said that "relations between Cambodia and Indonesia [were] established] a long time ago and all are good, including diplomatic and trade relations."

Sangvar added that through its embassy, Indonesia had expressed its support and encouragement for direct flights between the two countries and the promotion of reciprocal tourism vaccination measures.

Representatives of several Cambodian ministries as well as tourism associations and travel agencies of Cambodia and Indonesia were invited to the event that was held on the theme "Exploring the Land of Sunda" about Indonesia's West Java Province—an event that the Indonesia Embassy described as a Hybrid Familiarization Trip as those trips are usually held in the country being promoted.

During the event, Indonesian Ambassador Sudirman Haseng congratulated the Cambodian government for successfully overcoming the COVID-19 outbreak and being ready to reopen Cambodia to foreign tourists.

"We also have applauded the relentless efforts of the government to provide vaccinations to all, including Indonesian nationals," he said. "We thank you for that."

Chhay Sivlin, president of the Cambodian Association of Travel Agents, said during the event that she is optimistic that Indonesian tourists will come to visit Cambodia as Cambodia has prepared tourism products to meet Indonesians' needs and expectations.

Indonesia is a big market for Cambodia, Sivlin said. "We just wait for the direct flights from Indonesia," she added.

According to the Indonesian Embassy's data, the number of Cambodian tourists to Indonesia dropped by about 84 percent in 2020 compared to 2019, with 13, 843 people travelling on Jakarta-Phnom Penh direct flights.

As for Indonesian visitors to Cambodia, Tourism Ministry Secretary of State Sok Sangvar said that around 7,000 or 8,000 Indonesians had come to the country in 2019.

With the goal of attracting visitors, the Cambodian government on Oct. 26 approved the establishment of vaccine tourism, starting with select locations in Preah Sihanouk and Koh Kong provinces. Siem Reap Province where is located the Angkor Archeological Park, which is a Unesco World Heritage site, will be added to the list of destinations open for vaccine tourism in January 2022.
Related Articles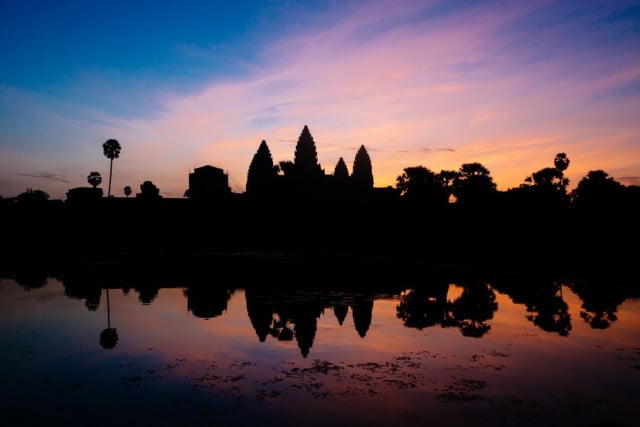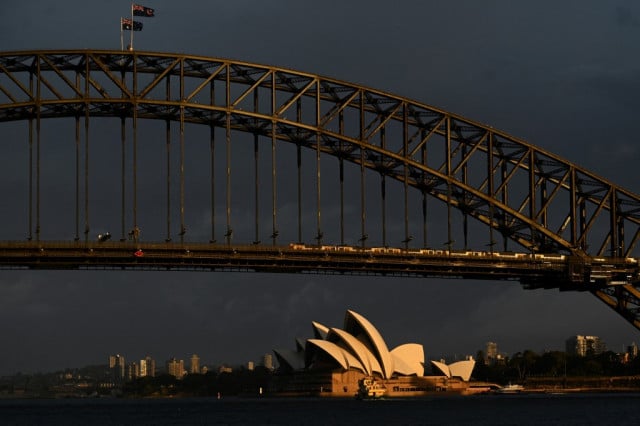 October 15, 2021 10:37 AM