Cambodia and Japan call for an end to violence in Myanmar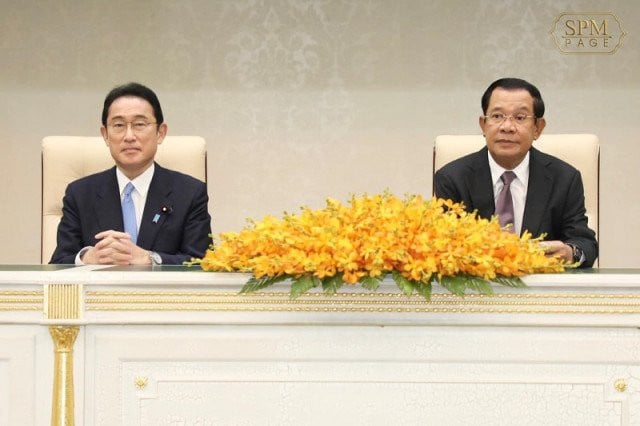 In a joint statement, Prime Ministers Hun Sen and Fumio Kishida expressed concerns over the situation in Myanmar and called for a stop to the flow of weapons to the country

PHNOM PENH — After a summit meeting in Phnom Penh, Cambodian and Japan leaders called for the immediate cessation of violence in Myanmar, a stop to the flow of weapons, all parties to exercise utmost restraint and commencement of a process of dialogue for a peaceful solution.
For more than a year, the political crisis in Myanmar has not found a way out, as the military regime continues to rule the country. Clashes between the Myanmar military, ethnic armed groups and pro-democracy activists continue.
"The release of political detainees, as well as [the] return to normalcy and [to a] democratic political system," are among the two leaders' priorities, according to the Cambodia-Japan joint statement.
The two Prime Ministers consented to urge for concrete actions to swiftly implement the "Five-Point Consensus" reached at the ASEAN Leaders' Meeting on April 24, 2021.
During his 2-day visit to Cambodia on March 20-21, Japanese Prime Minister Fumio Kishida expressed hope for fruitful outcomes of the first visit to Myanmar of Prak Sokhonn, Special Envoy of the ASEAN Chair.
Fumio Kishida welcomed Cambodia's active engagement as ASEAN Chair to break the deadlock.
On March 21, ASEAN's Special Envoy and Foreign Minister Prak Sokhonn left Cambodia for his first working visit to Myanmar, at the invitation of Myanmar's coup leader Min Aung Hlaing.
According to the Ministry of Foreign Affairs and International Cooperation's press release on March 18, Sokhonn's 2-day visit to Myanmar will aim at creating a favorable condition leading to the end of violence as well as the utmost restraint by all parties. It will also aim at distributing humanitarian assistance, with the support and coordination of the ASEAN Coordinating Centre for Humanitarian Assistance on disaster management, an intergovernmental organization, and of the ASEAN Development and Management Consulting, a consultancy.
The visit will take into consideration basic documents, such as the ASEAN "Five-Point Consensus", the outcomes of the discussions between Prime Minister Hun Sen and Senior General Min Aung Hlaing after Hun Sen's visit to Myanmar on January 7-8, 2022, and the outcomes of the recent ASEAN Foreign Ministers' Retreat, according to the Ministry's press release.
Prime Minister Hun Sen expressed his appreciation to Japan for its active role to break the deadlock through working in close coordination with Cambodia, respecting the unity and centrality of ASEAN and supporting its efforts.
Related Articles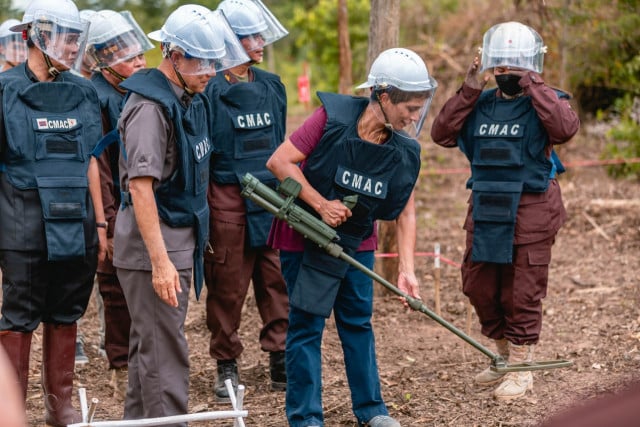 September 11, 2022 5:45 PM