Cambodia and Japan Foreign Ministers Agree to Bolster Bilateral Ties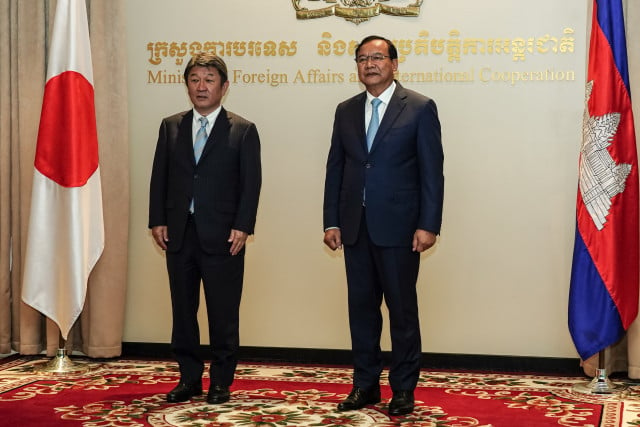 Sao Phal Niseiy
August 23, 2020 9:18 AM
They also discuss regional issues and the need for cooperation to address them

PHNOM PEHN--Cambodia on Aug. 22 expressed its support for the Japan-led "Free and Open Indo-Pacific Strategy" and pledged to boost ties with Japan under the framework in the future, according to a statement from the Japanese Embassy.
Japanese Foreign Minister Toshimitsu Motegi, who arrived in Cambodia on Aug. 21 for an official visit to the country, met on Aug. 22 with his Cambodian counterpart Prak Sokhonn, who is also deputy prime minister, to discuss the Japanese government's hope to bolster relations with Cambodia and foster its Free and Open Indo-Pacific strategy, the embassy's statement read.

Introduced by Japanese Prime Minister Shinzo Abe in 2016, the program aims to promote closer cooperation and trade between countries in Asia, Africa and the Middle East while pursuing economic prosperity, peace and stability.
Motegi explained that it has become more important than ever for the concept to be buttressed due to the fact that the international landscape has been considerably shifting as a result of the Novel Coronavirus (COVID-19) pandemic.
In response, the embassy statement said, "Sokhonn expressed his support and his hopes for further deepening the strategic partnership between the two countries."
Japan has become the key player in spearheading the Free and Open Indo-Pacific strategy—a framework that accentuates the importance of a rule-based international system including freedom of navigation while seeking to strengthen regional connectivity as well as economic cooperation to ensure peace and stability in the region.
During his courtesy call on Prime Minister Hun Sen on Aug. 22, Motegi pointed out that Japan continues to support some projects in Cambodia that will promote this strategy, one of which being the development of the Sihanoukville Port.
However, the move by Japan to promote this strategy has been seen as an attempt to counter China's rising influence in the region as well as its aggression in territorial conflicts including the South China Sea.
According to a press release from Cambodia's Ministry of Foreign Affairs and International Cooperation, Sokhonn and Motegi discussed during their meeting the concept of ASEAN Outlook on Indo-Pacific, whose focus is on ASEAN first and foremost with rule-based frameworks and non-interference principle among other things.
Sokhonn and Motegi also exchanged views on regional and global issues of mutual interest including the mounting tension regarding the South China Sea; efforts made to reach an early conclusion on the Regional Comprehensive Economic Partnership between ASEAN and its free trade agreement partners, which include Japan; as well as the denuclearization of the Korean Peninsula.
"The two sides agreed to further support each other in both the regional and international frameworks and to work closely together to encourage synergy from all initiatives, which aim to promote peace, stability and inclusive development," the press release read.
Regarding bilateral cooperation, the two foreign ministers agreed to continue strengthening and developing cooperation in all fields and especially in economic relations, tourism, health, education and culture.
"Japan expressed its commitment to support Cambodia's endeavor to build its capacity in agro-processing and high-tech industries, and expand cooperation in the conservation of ancient monuments [such as those of Angkor]," the press release read.
During the meeting, Motegi also reiterated Japan's support for Cambodia that will host the 13th Asia-Europe Summit in mid-2021.
Cambodia and Japan formally established diplomatic relations in 1953, and both sides upgraded their partnership to a strategic level in 2013.
Related Articles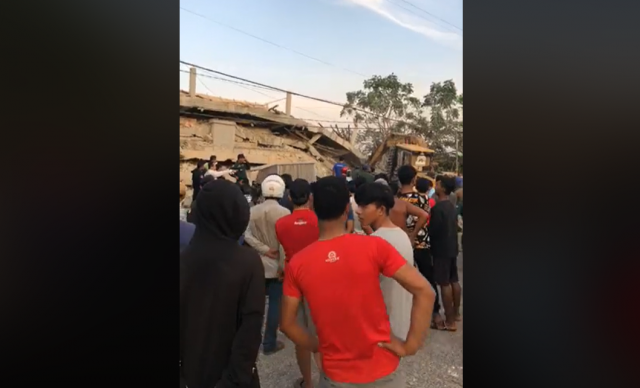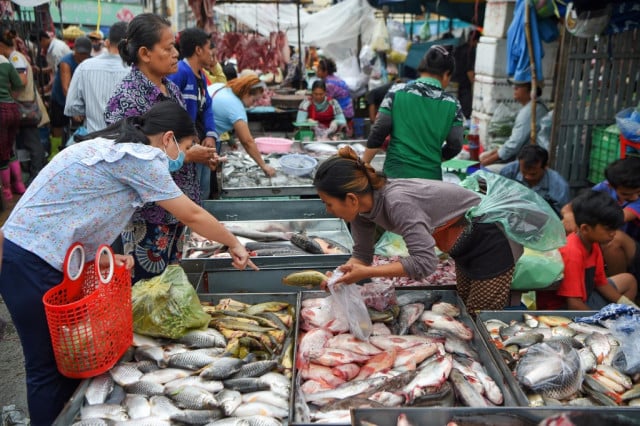 January 11, 2021 12:36 PM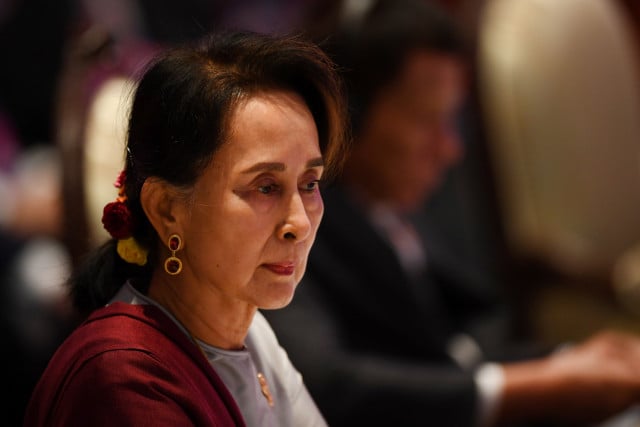 September 29, 2022 3:01 PM