Cambodia and Lao's PMs Discuss High-Speed Rail Link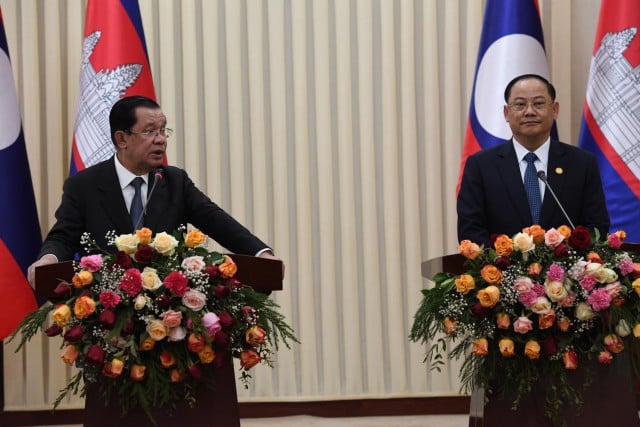 February 14, 2023 8:30 AM
PHNOM PENH – Prime Minister Hun Sen on Feb. 13 said he and his Lao counterpart Sonexay Siphandone discussed the possibility of linking the two neighboring countries by high-speed railway in order to promote tourism and connectivity.
Developing other transportation means, by both land and air, has also been a topic of discussion, he said.

PM Hun Sen is visiting Lao for a 2-day trip at the invitation of Sonexay Siphandone. Agreements including an action plan to enhance comprehensive and long-lasting strategic partnership have been signed, he said in a press conference at Laos' capital Vientiane.
Both prime ministers agreed to connect the two Cambodian provinces of Preah Vihear and Ratanakiri to the two Lao provinces of Champassak and Attapeu to provide a conducive link between people in the provinces. Nevertheless, it has not been clarified how such new connections would be made.
"We also discussed the high-speed rail link between Cambodia, Laos, and other countries," Hun Sen said.
"Our discussion also covered issues related to tourism including land and air tourism connectivity by connecting cities, especially Luang Prabang, Siem Reap, and Phnom Penh. It can provide opportunities for tourists to come to Laos and Cambodia [or] to Cambodia and Laos, providing opportunities for the people of our two countries."
He said that the two countries will also boost trade volume and cooperation in the energy sector as Cambodia also buys electricity to meet its rising demand.
"Cambodia is one of the markets for Lao's energy. So we focus on cooperation on hydroelectricity as well as coal electric power," he added, calling Lao the "battery of ASEAN."
There's currently no railway directly linking Cambodia to Laos. But the overall train connections in both countries are increasing.
The idea of having a railway between the neighboring countries first appeared last year when a Laotian company told a Cambodian delegate about a plan to build a railway to connect the two countries.
During Hun Sen's visit to Beijing from Feb. 9 to 11, Cambodia secured investment and assistance from China to develop its railway project across the country. The initial plan is to upgrade the railway to the Thai border and construct light rail transit in Phnom Penh and Siem Reap.
Since December 2021, Lao is operating its first high-speed railway built and operated by China. Over 420 kilometers in length, it connects the capital city of Vientiane to the Laos-China border, with stops at several stations along the way, including tourist cities of Vang Vieng and Luang Prabang.
Related Articles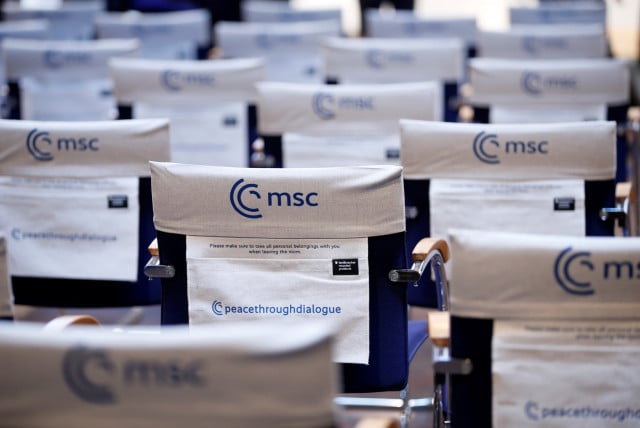 February 17, 2023 2:30 PM